The new versions of the GIV1 sneaker by Givenchy
With the collaboration of the artist Chito
The iconic GIV1 sneaker by Givenchy gets a new shape with a mix of visual signatures: the high-performance unisex GIV1 TR debuts with the Spring 2022 pre-collection. First presented by creative director Matthew M. Williams for the Spring / Summer 2021, the original GIV1 combines the elements of a versatile, high-performance sneaker with the refined elegance for which Givenchy is famous around the world.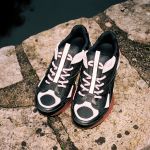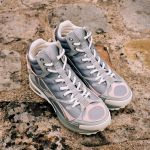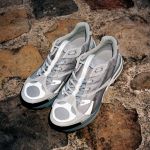 The GIV1 TR has a completely new design in mesh and leather. Available in both high and low versions, this model is a more technical iteration of the classic GIV1 sneaker, characterized by the same iconic sole and colors ranging from cloud gray, graphite, steel blue and black to light gray with yellow fluo reflections. The original GIV1 also returns with exclusive styles, including some made in collaboration with the artist Chito, a white version, all in leather, is decorated with a 4G motif made with spray paint complete with the artist's airbrushed signature on the sneaker. black leather with white profiles, while an e-commerce exclusive version is partially painted black.

A selection of GIV1 models from the Givenchy Spring 2022 pre-collection are currently available in stores and online at givenchy.com. The GIV1 TR will be launched on January 25, 2022, at 750 euros for the GIV1 LIGHT version, 895 euros for the GIV1 in collaboration with Chito and 950 euros for GIV1 TR.