The SS22 collection by Songzio
The Korean brand that speaks of tradition looking to the future
Founded in 1993 in Seoul, Songzio became famous for its total black looks, for having dressed the most important characters in the Korean entertainment industry (from k-pop singers to actors such as Cha Seung-won and Lee Soo-hyuk), as well as the main spoke-person of high fashion menswear in Korea. From the borders of South Korea, the brand began its international expansion during Paris Men's Fashion Week in 2006 and hasn't stopped since. The new SS22 collection, entitled Apparition, is inspired by the vision of a dark night illuminated by a thin white fog and explores the contrasts on which the brand has built its aesthetic: dark and light, order and disorder, East and West.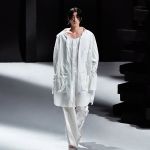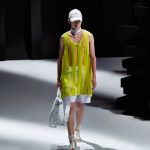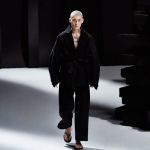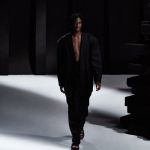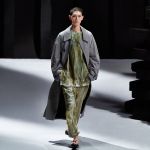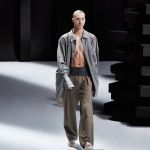 Traditional tunics and silhouettes blend with hi-tech materials and innovative manufacturing techniques. The fulcrum around which this collection revolves is the desire to deconstruct typically oriental models, in a color palette mainly black and white, but which is also enriched with cut-out knitwear pieces in the colors of electric blue and olive green. Leather threads, hand-folded buttons, slits and curved cuts, detachable pieces and hand-painted leather: Songzio expresses the idea opposition of ​​order and disorder through an obsessive attention to detail and the juxtaposition of fabrics.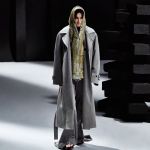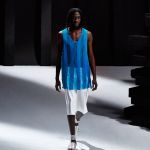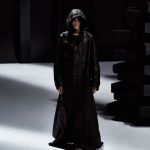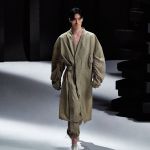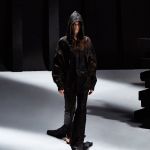 For this collection, new production technologies have been used, such as the idea of ​​applying thin metal threads behind linen and leather, garments are hand-painted, heat-transformable sports fabrics, which change color at the slightest contact with heat. Instead, prints and fabrics were made in the ateliers of the brand's artisans. A collection that speaks of artisan excellence and tradition, with a fixed gaze to the future.