Why the outfits of "Succession" have become an unexpected cult
A series that shows how those who are part of the 1% of the world dress
In recent weeks a TikTok video about Succession has gone viral: a boy told how the anonymous blue baseball cap that appears in many scenes of the series, starting from the first episode, was not just a random prop but a My Baseball Cap by Loro Piana that costs € 490. A tiny detail in the more general context of the HBO series that has become over the years a surprising source of insight in the wardrobe of the billionaires and ultra-rich of America. The plot of the show, which is a kind of modern Shakespearean tragedy full to the brim with a very mean humor, offers plenty of opportunities for its characters to show off outfits that are a fairly faithful portrait of fashion according to the upper crust of society: a succession of sweaters, t-shirts, suits and shirts completely in solid color and without logo, almost unrecognizable, if they did not all come from brands such as Brunello Cucinelli, Loro Piana, The Row, Armani, Maison Margiela, Max Mara, Tom Ford, Gabriela Hearst and Proenza Schouler. The style of the various characters is so anonymous that when the protagonist of the series, Kendall Roy, played by Jeremy Strong, wore a bomber jacket from the FW17 season and a pair of Gucci Flashtrek sneakers even Highsnobiety wrote an article about it. Other grails appeared during the series: a $625 Enfant Riches Deprimès t-shirt, Lanvin sneakers, a Prada FW20 silk sweater, the inevitable Hermès Birkin and, finally, a very rare handmade jewel by Rashid Johnson with a modest price of $ 15,500.
Rare appearances, in fact, in a show in which there is a strong dualism between luxury according to billionaires and that of fashion as we know it: talking about her outfit in the first episode of the series, Kendall Roy says he dressed «like fucking Bjork» just to do business with a young start-up, and it is always he who wants to get confused with the other celebrities on his birthday, during the third season, covering himself with Gucci from head to toe; when another of the characters, Tom, wears a Moncler puffer vest under a jacket another character asks him if he has stuffed it with his "dreams and hopes". In the rest of the days, the dress code is maximum invisibility: over the course of three seasons we see the protagonists of the series attending weddings in Scottish castles and in Tuscany, doing family reunions on a three-story yacth or in a titanic villa in the Hamptons, moving on helicopters and private jets and, in general, doing everything that the famous 1% of the world does wearing clothes that, although very simple at first glance, have a shocking retail price.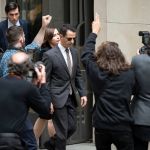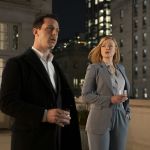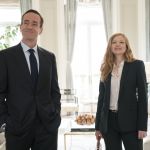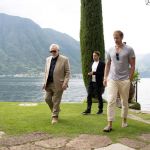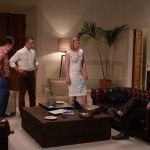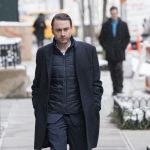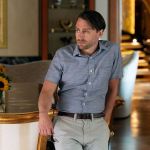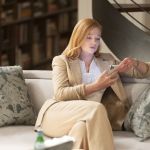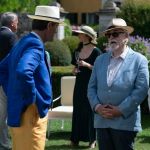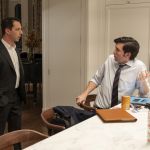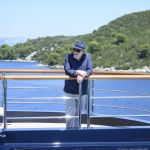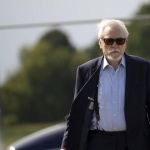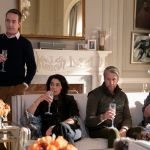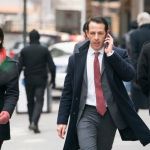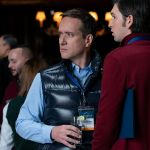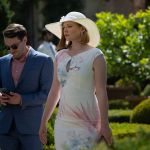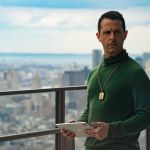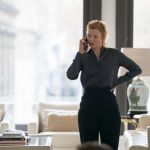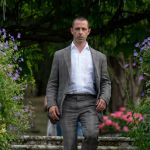 A kind of billion-dollar normcore that, after three seasons and 29 episodes, offers a completely new perspective on fashion: that of real luxury consumers, of people who shop at Cartier and give Patek Philippe watches to their father-in-law's birthday, of businessmen who walk around with a Montblanc pen in their pockets and feel an amused pity for haircuts that cost only 100 dollars. These characters are strangers to fashion: fashion is by its nature progressive and aspirational, while the Roy clan, with its wardorbe, only wants to reaffirm the status quo and does not aspire to anything because it already has everything you can dream of. Hence the line-up of hyper-luxurious and semi-invisible brands of the series, completely different from the more commercial and "revisited" of other HBO series such as Sex and the City or Gossip Girl. If in these two series the characters wear The Hacking Project by Gucci and Balenciaga, mohair cardigans by Marni, Louis Vuitton bags and other items of hyper-famous brands; the cast of Succession, to use the words of costume designer Michelle Matland, is «anti-bling». In an interview with Town & Country, Matland explained:
«In the U.S., when we portray money, it's often through the Cartier jewels, the dangling diamonds, the fur, the handbags that scream money. [...] They don't need to present themselves that way. […] Of course, they're going to be buying expensive accessories and clothes, but they don't need to posture. […] The idea of matching your tie with your pocket square and suspenders is absolute nonsense. For anyone with real money, that would be an immediate giveaway that you're posturing and trying desperately to show something».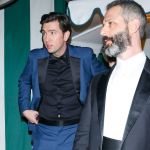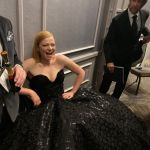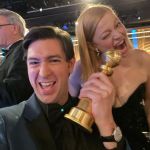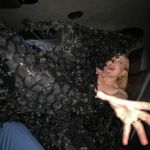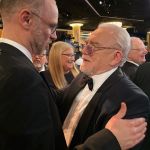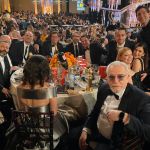 It is no coincidence that GQ defined Succession as «the ultimate guide to dressing like a billionaire», dusting off that concept, a bit lost in the vortex of hyperviolent styling that we see every day on social media, according to which the real rich never seem rich. Think of Zuckerberg and his gray t-shirts by Brunello Cucinelli – a brand that appears very often even during Succession. In fact, the richest of the entire series, the patriarch Logan Roy, almost always wears tailored suits by Leonard Logsdail, legendary New York tailor who also signed DiCaprio's suits in The Wolf of Wall Street, with Persol glasses and the famous Loro Piana cap – the unrecognizable luxury of those who have absolutely nothing to prove.
An entire aesthetic that US publications have been talking about for a while, also given the extraordinary success of the series in America, much more mitigated in Italy, but which has now returned to be discussed on the wave of trends such as the Old Money aesthetic and the luxury basics that have begun to replace streetwear on the one hand and more commercial / experimental fashion on the other. Beyond its cultural relevance, however, the reason why these characters have become unwitting style icons is their confidence – which perhaps has been such successful precisely because, with its somewhat plain simplicity, it is a perfect antidote to the tiring ambitions of culturally and politically charged fashion of our times.