Valentino will host Marco Rambaldi's next show on its social media channels
A collaborative project born together with Camera Nazionale della Moda Italiana
Over the past two years, the concept of mentoring has become fundamental for big fashion brands. If once the great fashion houses worked in an isolationist perspective, after 2020 the discovery and collaboration with young emerging designers has become a fundamental value for brands – an approach carried out enormously thanks to Virgil Abloh and his many mentoring projects, as well as the notoriety given to colleagues and collaborators such as Samuel Ross and Heron Preston. This year there was an opening in this sense also by Gucci, which created highlights dedicated to young designers on the Gucci Vault platform while, just today, Valentino announced that on the occasion of the next Milan Fashion Week he will begin to present a series of events that will see from time to time a young designer present his collection as a guest on the brand's Instagram channel. The project, created in collaboration with Camera Nazionale della Moda Italiana, will have as its first protagonist the rising star of Milanese fashion Marco Rambaldi.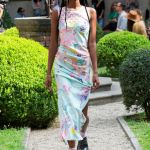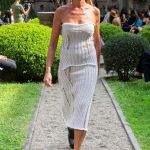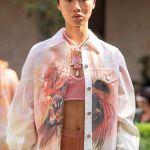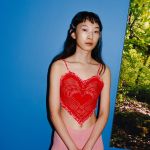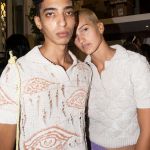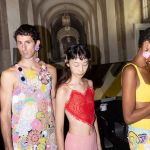 Rambaldi began his dizzying ascent, recently crowned by a collective profile dedicated to him and the new wave of Milanese designers in the Financial Times, during the Milan Fashion Week SS22 last September, even if his journey began with the Paradisiacal Manifesto of FW21. In the last Milan's Fashion Week SS22, however, his work had emerged with even greater definition and completeness together with that of a handful of other designers who, already in September, had led nss magazine to talk about a «new life of Made in Italy fashion». The decision by Valentino and Pierpaolo Piccioli to «open the doors of their digital places and offer the opportunity to these young voices to present their work and message» it gives an important signal of progress of that "systemization" that with as slowness as constancy is affecting the Italian fashion scene in recent months. Here is what Pierpaolo Piccioli said for the occasion:
«With our CEO and my team, together with the Camera Nazionale della Moda Italiana, we decided to select an emerging designer every season, offering the opportunity to use our social platform as a stage where they can amplify their work and their messages. We decided to select the designers for a sharing of the value system. Marco Rambaldi's fashion show in via Lecco, was a strong celebration of the human and a vision of kaleidoscopic beauty. For this reason we decided to start a new project starting from his collection, and I am sure that it will be only the beginning of something that will give new energy and new inspiration to all of us».