Bottega Veneta has created a maze in Seoul
An installation that according to many would be inspired by the popularity of Squid Game
Last week, Bottega Veneta presented in Seoul its new and mysterious installation called The Maze. The installation is located in front of the Grand Hyatt Seoul and does not contain any products: in full Daniel Lee style, in fact, the labyrinth unfolds for sixteen meters with a fully painted metal structure of the Parakeet Green that has become one of the brand's signatures for some years, and a central internal room covered with synthetic fox tails of the same color that echo some of the looks seen during Salon 02, or the brand's FW21 collection presented in Berlin last April.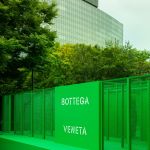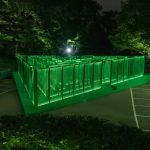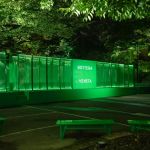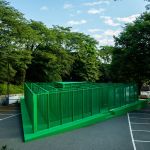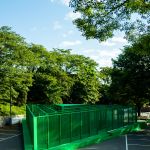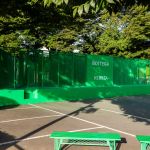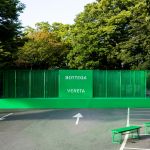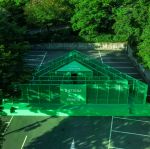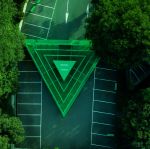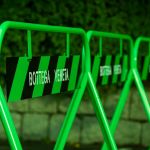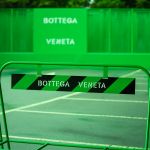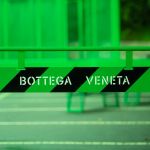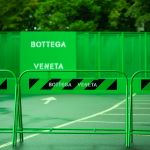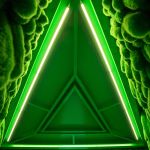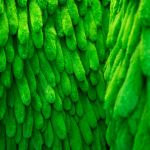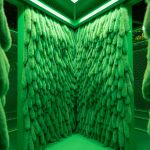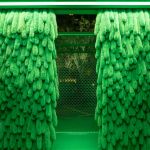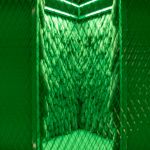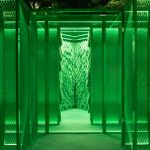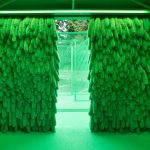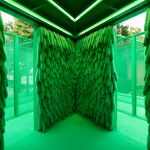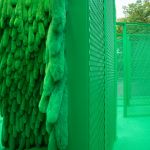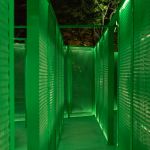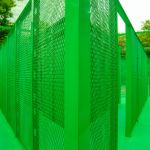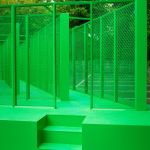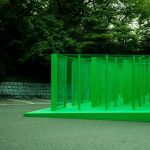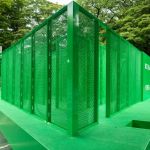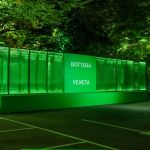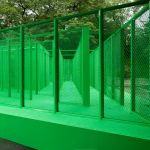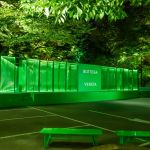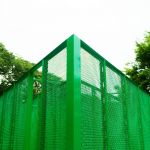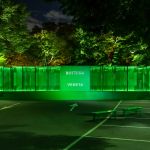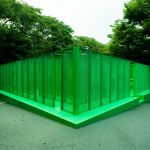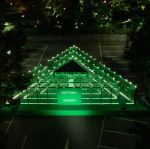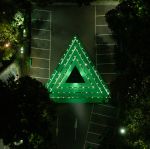 The brand has remained substantially silent about the nature of the installation which, according to @hftgroup, is inspired by the popularity of Squid Game and which in fact has at least two parallels with the series: the first is precisely the monochromatic aesthetics; the second is the triangular shape that has long been a symbol of Daniel Lee's Bottega Veneta (it recurs for example in packaging, dress labels and buckles) but which is also the shape of the triangular table that appeared in the last episodes of the series, in turn a reference to the epic installation Dinner Party by Judy Chicago.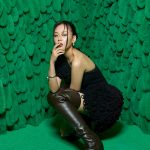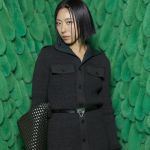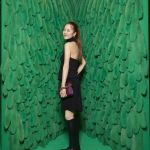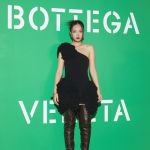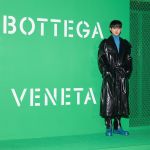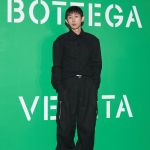 The installation could also represent a sign of Bottega Veneta's growing interest in South Korea, which according to Statista, with its turnover of eleven billion annually, is the fifth largest national luxury market after the USA, China, Japan and the United Kingdom and which is expected to grow by 7.59% every year. In South Korea, millennials have become the largest group of luxury consumers this year, surpassing the population groups between the ages of 40 and 69 for the first time. Interviewed by The Korea Economic Daily, professor Lee June-young of Sangmyung University said:
«We are living in a world where Gucci is showcasing items on metaverse platforms and the virtual human Rozy is a popular icon in the advertising scene. The companies will continue to focus on attracting the MZers».