Telfar will sell its new bag on television
The designer announced Telfar TV: a communication channel for the brand and its community
Telfar Clemens is a designer who has always preferred alternative ways to the tradition of the fashion industry. On the occasion of New York Fashion Week, the designer organized a press conference instead of a fashion show to announce the imminent release of a new duffel bag, available in the same three sizes as the original Telfar Bag, which will be sold through a television channel: Telfar TV. The new TV channel will broadcast content 24 hours a day, be visible through a dedicated website and app, and use an on-screen QR Code system that customers can use to get the link to buy the bag – a measure designed to ward off bots. Also on Telfar TV there will be the debut of new products and collaborations such as the one with UGG or the new SS22 show – but also content produced by the brand's community and monthly events.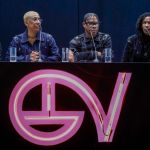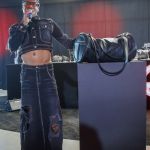 Unlike other initiatives such as magazines, digital showrooms and editorial projects of various kinds, the idea of making a public television channel the showcase of the brand and above all of its community reconfirms the inclusive vocation of Telfar Clemens underlined by the joke of the artist Nki, present at the press conference: «Your grandma funny? You think you're cute? Go to Telfar TV and send it to us». The brand's decision is also designed to go against the traditional dynamics of social media and against the conception that the brand and its history, its creatives, its products and above all its community can be reduced to mere "content". Kandis Williams, another artist sitting next to Telfar Clemens, A$AP Ferg and choreographer Jonte' Moaning at the conference, explained:
«There is no content: It's a capacity to represent and a capacity for community. We're sick of being other people's content».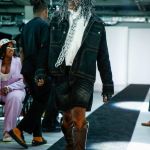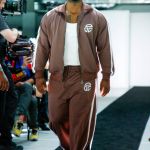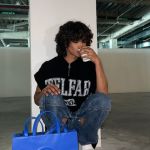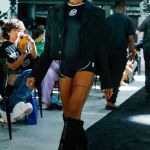 A way to regain possession of the brand's narrative, therefore, but also to create an independent and multi-use platform that can become a privately managed channel from which the brand can speak without having to limit itself to the format of social media – a need that more and more brands have begun to feel, such as Bottega Veneta which has essentially disappeared from social media and has launched its own digital magazine; like Chloé and all the fashion brands that no longer post images of clothes. A television / digital channel also allows a more precise monitoring of the community, which to follow the brand will have to move from social platforms to its own channel, also having the opportunity to become part of the show and buy the bag. The format of the constantly live television channel has found particular success in recent years as a form of hyper-democratic entertainment, just think of the famous Lofi Girl whose continuous live format has amassed from 2017 to date almost a billion views and over nine million subscribers.