C.P. Company collaborates with Barbour for its 50th anniversary
Also launching an online contest with 24 jackets from the collection up for grabs
C.P. Company was the first brand founded in 1971 by Massimo Osti, a designer who for decades innovated textile experimentation becoming the father of Italian gorpcore. This year the brand also celebrated its 50th anniversary through a multi-collaborative project that, so far, has produced capsules and collectibles such as the line of clothes inspired by Lucio Dalla and the brand's archives, the figurine that paid homage to English sailors, a book, and collaborations with historic brands such as Sebago and Patta. The last chapter of the project, however, is one of the most memorable: a jacket collection produced together with Barbour, the iconic English brand, of which Osti himself was a huge fan.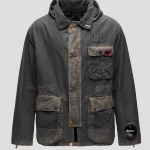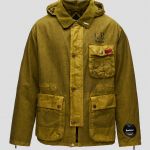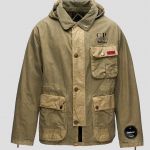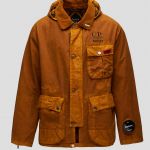 Just the jacket most loved by Massimo Osti, the Barbour Solway, a model of the 60s, has become the protagonist of the collaboration and has been hybridized with the iconic Mille Jacket by C.P. Company. The result is two jackets that mix the archival inspirations of both brands: the first is the wax called Barbour Mille in the double olive and brown colorway and with three pockets; the second, called Barbour 500 Miglia, has four pockets, is shorter and was produced in olive and anthracite colors. Both jackets are decorated with the famous goggles of C.P. Company. The collection is then completed by a hoodie and a series of accessories, including sports and hunting hats. 24 of the jackets in the collection will be up for grabs from 9 to 12 September in a contest whose proceeds will go to the World Land Trust, an international charity dedicated to environmental protection. All information is available on C.P. Company's official website.
The new collaborative collection C.P. Company x Barbour will be available from September 23rd on barbour.com, 50.cpcompany.com and in all C.P. Company flagship stores in Milan, Amsterdam, London, Seoul and Tokyo.