The collaboration between Heron Preston and Mercedes-Benz made with airbags
Volumes, air and lightness in the collaboration that blends street lines with Mercedes-Benz aesthetics
Heron Preston is just the latest in a long line of designers to have fallen under the spell of the automotive world. The designer has in fact collaborated with Mercedes-Benz to create a capsule that not only uses some materials typical of cars, but also integrates various elements. The result is, for example, a bomber with an air-bag system inside capable of varying the volume of the jacket.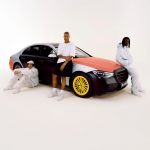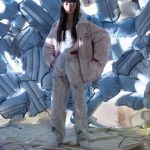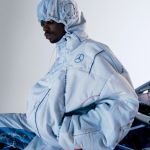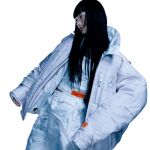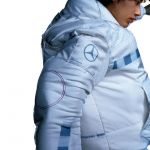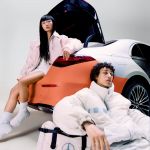 "As a material, the airbag lasts a long time and has a certain weight," Preston said. "It honestly reminds me of the materials I use in the workwear I used in my collections." Speaking of workwear, a cargo pant cannot be missing, but there are also some other items typical of the designer's collections who have not failed to log each item with his famous orange label.
In the past, the German carmaker had already collaborated with Virgil Abloh, while recently the Mercedes-Benz logo ended up on the merch of the first Donda release party organized by Kanye West. The collection with Heron Preston, created using materials from around one hundred Mercedes-Benz models, will not however be available online and in store, but will arrive on September 10 on GOAT in a limited number of pieces available via raffle.