5 ways Mick Jagger influenced men's fashion
A musical icon and not only
There are few figures, both in music and in fashion that, more generally in pop culture, more influential than the Rolling Stones and their frontman, Mick Jagger, who turns 78 today. Over the course of almost 59 years of career, Jagger and his band have created the myth of the cursed rock star, have brought sex, controversy and androgyny to the stage helping to define the aesthetics of at least three decades of rock music but also leaving an indelible trace on the aesthetics of menswear – a trace that still remains today, thanks to the revival of the 70s that is seen almost everywhere in fashion but above all thanks to the extreme success of which enjoys for ten years now the aesthetics of Hedi Slimane with Dior and Saint Laurent before and now with Celine.
If these styles have become so popular today, with hundreds of online communities dedicated to them, and if singers and bands like Harry Styles or Maneskin are so famous and popular today it is precisely because a pioneer like Mick Jagger has shown them the way, thanks to a provocative, chameleon-like but always on point style that has been able to reinvent itself era after era without ever giving up its own language , but which also anticipates the times and debates on gender fluidity that are still among the hottest topics of our culture.
To better explore this aesthetic and, above all, the global phenomenon of the Rolling Stones, we have listed the 5 ways in which Mick Jagger has influenced men's fashion.
1. He introduced androgyny into rock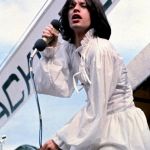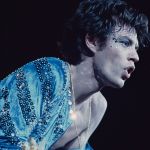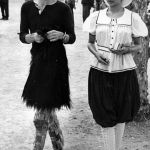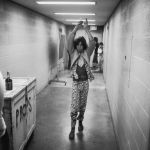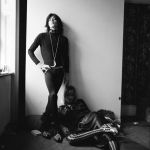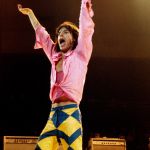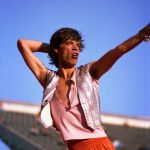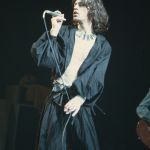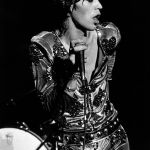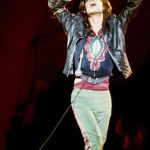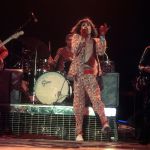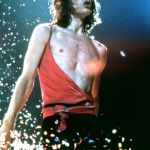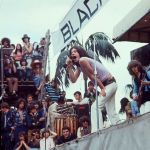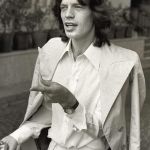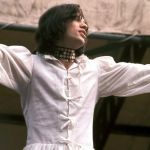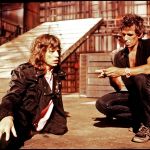 Between the 60s and 70s, some of the most important movements of liberation of the most important costumes of our time took place. If the invention of the androgynous rock star is traced back to Elvis, whom the Stones were inspired by, his official introduction to rock music came in '69 when Jagger wore a white dress by designer Michael Fish for a concert in Hyde Park – an outfit considered the total culmination of the Swinging Sixities that even prompted Jimi Hendrix to wear high heels and women's shirts and David Bowie to experiment more and more with costumes and Characters. From that moment on, rock and androgyny remained forever linked – and they still are today, without losing any of their subversive charge.
2. He inspired Hedi Slimane the SLP look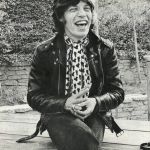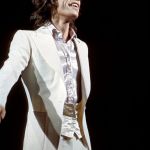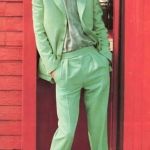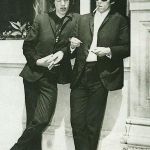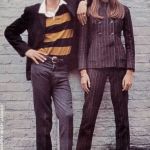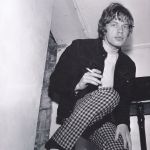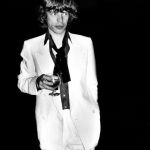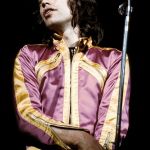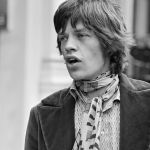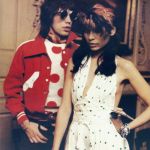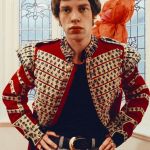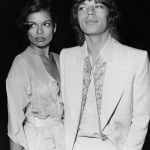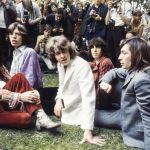 According to many, it was Hedi Slimane, with his debut at Dior, who completely reinvented the menswear category, which at the time was limited to tailored suits and little else. The aesthetic that Slimane synthesized from Dior and then developed in a fairly epochal way from Saint Laurent, creating a very precise and varied identity for a new kind of man, who was chic but also aggressive, who wore pointed boots and skinny jeans as well as sharp tailored suits comes from Jagger, with whom, among other things, Slimane found himself collaborating on several occasions , dressing them up for some of their most recent tours.
3. He made the suit a rock statement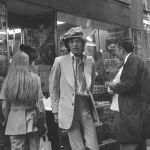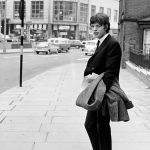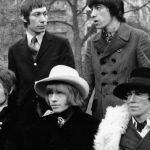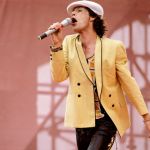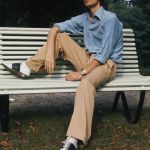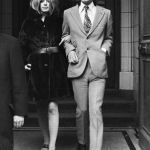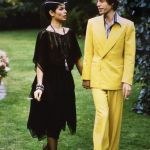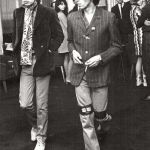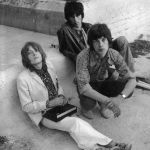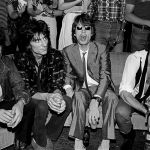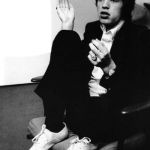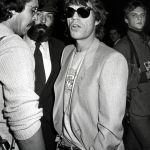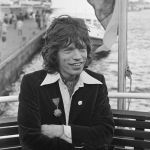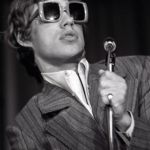 Yesterday as today, the non-plus ultra of men's tailoring is located at Savile Row in London. But by the end of the '50s even those refined suits had become something boring, they belonged to the language of a now withered generation. From the beginning of his career, however, Jagger wore English suits cut out on his skinny body, with flares in his pants, houndstooth motifs and exaggerated lapels – but also with a haircut that has not changed over the years and has remained the identifying signal of mods. Suddenly the men's suit was no longer boring, on the contrary, it became something nuanced and androgynous, always elegant but without the rigidity of the past.
4. He was among the first to adopt streetwear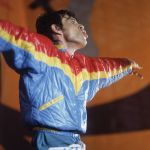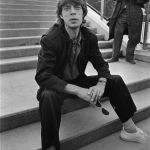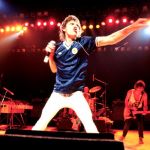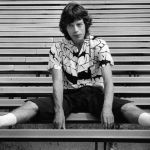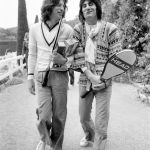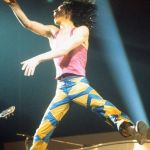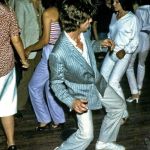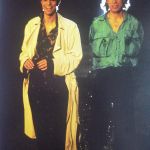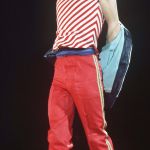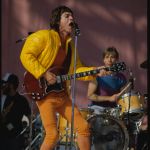 One might think that Jagger was a purist regarding his wardrobe, cultivating his bohemian aesthetic without ever really experimenting with other styles. Yet, when the 80s arrived with their charge of streetwear and sneakers, Jagger was one of the first to adopt the new style. He did it in his own way: sometimes wearing shocking pink and gold sports suits, or with extra-loose trousers but the most iconic moment of this anticipation of streetwear was the video of Dancing in the Street, a song created together with David Bowie in 1985, in which Mick Jagger abandoned Repetto shoes and Chelsea ankle boots in favor of a pair of Reebok Freestyle, sneakers that at the time were a symbol of the aerobics craze that went through the entire decade.
5. The power of logos and music merch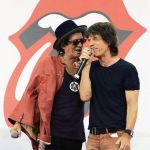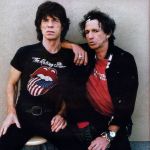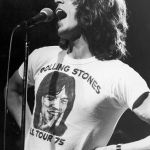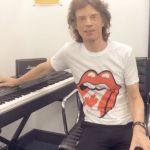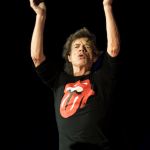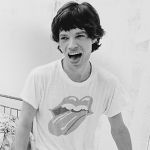 The Stones have perhaps the most famous logo in the history of music. A logo that has also launched in all its power the category, today extremely successful, of the musical merch in all its forms. The logo was created by John Pasche in 1970, inspired by the Hindu goddess Kali often represented with the red tongue, but simplifying the symbol, making the mouth and tongue become a symbol of Jagger's sensuality and his mocking attitude. The logo then became the main protagonist of their merch, infinitely reproducible, and finally arrived also in fast fashion demonstrating in advance of years the commercial strength of a symbol.