Agnelli Family allegedly tried to create a luxury conglomerate with Armani
The designer reportedly refused to sell shares of his company
There have been many movements beneath the surface of the Italian luxury market recently. If last month there were rumours of a possible corporate partnership between Armani and Ferrari, then denied, this time other sources told Reuters that there would be an attempt by John Elkann and the Agnelli family, to buy a minority stake in the fashion company to create a luxury conglomerate that had, like two pillars, Armani and Ferrari – two important names that have been associated with each other with some insistence since 2019, when the designer signed an agreement to "diversify the brand on clothing and entertainment". If, however, the rumours of June saw Armani as a potential shareholder of Ferrari, now it is the Agnelli, through Exor or Ferrari itself, who, it is said, could become shareholders of Armani.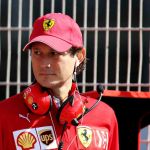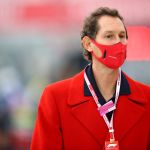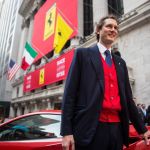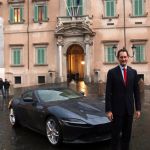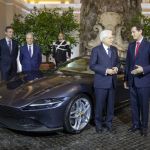 If it really existed, the partnership would make Agnelli the new dynasty protagonist of the fashion industry together with the Arnault and Pinault. The informal negotiation with Armani, a company that has a market value of around 6 billion euros, would have stopped in front of the designer's refusal to sell shares in his company. Both sides have, however, denied this. A spokesman for the Agnelli said that "Exor has made no approach and Exor has made no proposal [to Armani]". While the fashion brand has not commented on the assumptions. Beyond the rumours, however, the Agnellis and Exor have recently shown interest in the fashion world with investments in Louboutin and the Chinese group Shang Xia – and indeed in Europe, John Elkann is one of the few entrepreneurs who would be able to become a competitor to Kering and LVMH.
Another topic of great interest aroused by the story is that of the succession of Giorgio Armani, who at the age of 87 has not yet designated an heir for his multi-billionaire empire. Recently, with the pandemic, the designer said that he could be open to the idea of a partnership with an Italian company – a statement that has stimulated many discussions about the possibility of the birth of a luxury conglomerate Made in Italy. At the moment, however, neither the company nor its founder has made any further statements about it.