Would you rent a streetwear outfit?
You can do it with Drip, the all-Italian rental fashion service
When it comes to streetwear, and more generally about fashion, the mind immediately goes to wardrobes full of clothes or shoe racks overflowing with sneakers. If you too use the phrase "I archive" to hide a trend of serial accumulator you could probably find a solution to your ills in the services that in exchange for a monthly subscription offer you the possibility to rent an entire outfit, sneakers excluded. Leveraging on the principle of circularity, the idea behind services of this type stems from the desire to emphasize accessibility to fashion, giving the possibility to experiment and alternate styles without the constraints of more traditional consumption.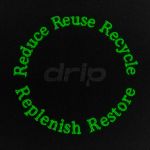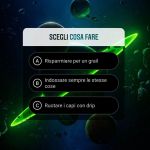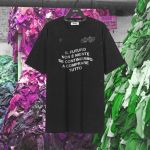 The success abroad of Season, Pool and The Rotation was recently followed by the arrival in Italy of Drip, a project inaugurated only a few weeks ago and on which we had the opportunity to get our hands in preview to answer the question: does it make sense to rent an outfit? With three distinct subscription ranges (€69 for one item per month, €99 for two and €129 for three) Drip offers its members a vast list of items divided by jackets, hoodies, pants, tees and accessories from the brands the most diverse, from Supreme streetwear to luxury by Bottega Veneta and Dior. Faced with the idea of ​​renting a jacket worth your salary, it is normal, however, not to get anxious about one too many stains during a too excited dinner, nothing that Drip has not thought of through its cleaning and insurance service ready to cover all repairable damage and remove stains from your items before and after use. All with the aim of creating a unique experience, the one at the basis of Drip's mission and its service, based precisely on the idea of ​​the experience coming from wearing a luxury garment and not on that of owning one. Ilaria Bigg, Luca Santeramo and Andrea Sibaldi were able to try it in preview for us, immediately underlining not only the speed of the service (less than 48 hours to have your bag delivered at home), but also the attention to detail of a service. which aims to put the customer experience first, surprising him with an original packaging (a black bag for clothes) but above all reassuring him and guiding him within the service.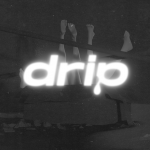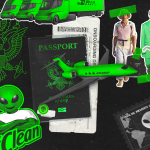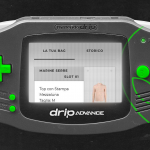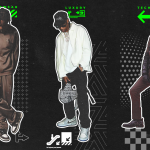 Experience, one of the pillars of Drip, which together with sustainability wants to try to improve our relationship with clothes and shopping, trying to make us appreciate the true value more than the more superficial one, giving everyone the opportunity to be able to really relate with an item that would otherwise be limited to a few. Also for this reason, among the services offered by Drip there is the "try before you buy", thus giving its customers the opportunity to buy the same item with which they have become familiar after having ordered and tried it, thus leading it towards a targeted shopping and less dispersive with an almost educational purpose whose goal is to make us really appreciate the things we wear. After the official launch and a continuously updated list of items, in the future of Drip there are still many new features: on all the collaborations with some emerging brands to give life to exclusive collections available only for subscribers to the service and activities with stylists to help you create the perfect fit. At the moment, access to the platform is by invitation only. All Drip users can invite their friends to join the service, thus resuming the dynamic brought into vogue by Clubhouse. Alternatively, you can request an invitation by registering on the waiting list, directly from the platform's home page. The Drip team will then periodically issue new invitations to those who are waiting. Despite the doubts that could arise in front of the idea of ​​renting a jacket or a pair of pants, Drip's mission inevitably touches all true fashion enthusiasts, from those who want to look at the fashion system with a different eye to those who simply want a fit. new every month.