Telfar will be the technical sponsor of Liberia at the Tokyo Olympics
A collection of 70 pieces designed by the African designer
Never as in recent years, the world of sport and fashion have met to create unique weddings of their kind, between collaborations and collections that have brought together only apparently distant realities. Last in chronological order is the one between the Liberia national team and Telfar, Telfar Clemens' brand that will take care of the team uniforms in the opening and closing ceremonies, as well as that for competitions and for the Olympic Village. The same goes for the merch, ready to become a cult object for fans of the brand.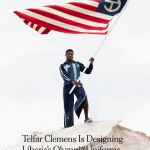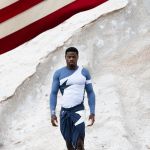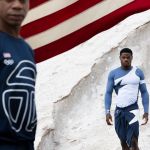 According to the New York Times, the unusual collaboration was born when Emmanuel Matadi, an Olympic athlete who represented Liberia in the 2016 Olympics, heard his partner talking about the Telfar bags. Knowing Clemens' liberian origins, Matadi proposed the idea to former Olympic athlete Kouty Mawenh who is already a fan of the designer's work. "They told me to be crazy, and that's what I did," said Clemens, who had never worked on performance wear despite being part of his projects for some time.
The collection consists of 70 pieces created following the technical specifications of the athletes. In addition to providing the technical material, Telfar will also sponsor the team, covering travel expenses and food for the athletes.