When have the Birkenstock Boston become cool?
The (almost) orthopedic clog of the much loved/hated German brand is experiencing a new popularity
Getting ready to write about one of the most discussed and divisive silhouettes of the moment, I realized a truth long ignored. And that is that my uncle, an unexpected style icon, in those late nineties holidays spent in Tuscany had already anticipated a trend that has found today its maximum expression, that of Birkenstock's Boston. It's odd, very odd, to think that there's even only one point of contact between him, that has always worn Bostons in summer and winter, with or without socks, with linen trousers or with Think Pink tech pants (remember them?), and Kanye West. Yes, Ye, who on the cover of last April's GQ was portrayed in his estate in Wyoming with a pair of suede clogs. So the question is more pressing than ever: how did the Bostons go from my uncle to Kanye?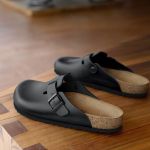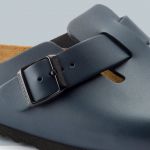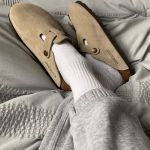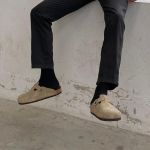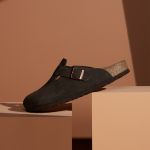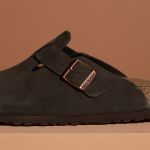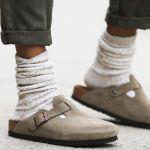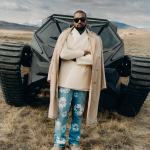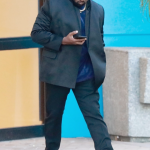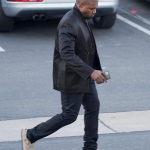 The answer could be quite simple and would fall within that great aesthetic reversal that decreed beautiful what was considered ugly until a few decades ago, emptying of meaning and revolutionizing these same aesthetic categories. It's a very common and widespread process in the fashion industry, which has already completed similar operations with Crocs, or with Vibram FiveFingers (thanks, Balenciaga), and already with another Birkenstock silhouette, the Arizona, which from German tourists in white socks has got to the Valentino and Proenza Schouler catwalks. Now it seems to be the turn of the Boston, also thanks to a rediscovery of the clogs as a futuristic model but also comfy to flex both outsides and during video calls from home, as evidenced by the models of adidas by 032c or 1017 Alyx 9SM, or in the Zara Home's version extremely similar to the original Boston. Over the last few seasons, even the (real) Boston have lent themselves to various collaborations, from Concepts to Kith, to Universal Works and Rick Owens.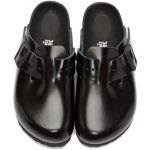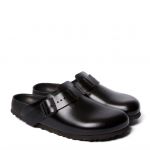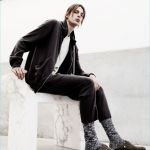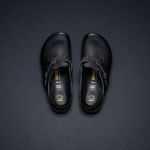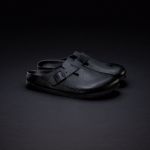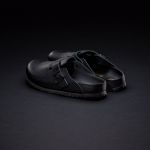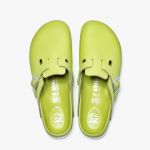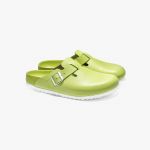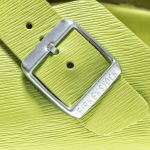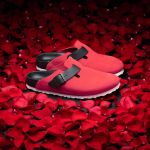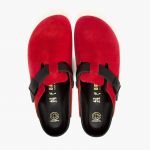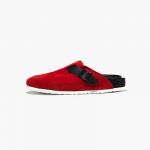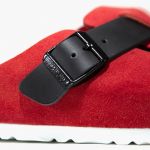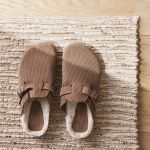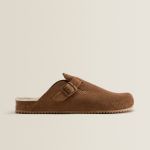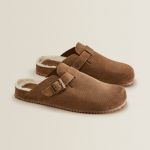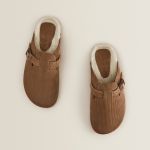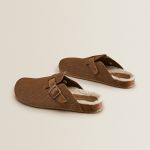 For a brand that has always maintained an almost orthopaedic approach to its footwear, it's strange to think that today those same clogs have become quite a style benchmark. One of the expressions that are often used to describe the 1979 designed silhouette is Function over Form, a catchphrase that tells the philosophy of the German brand well, which has always made comfort and ease of its products its symbols. As told by David Kahan, CEO of Birkenstock Americas, the Bostons were created to offer winter and warm alternative to the brand's summer silhouettes, such as the Arizonas, giving shape to a shoe that had that same comfort and looks, but greater thermal resistance. The anti-fashion mentality was perhaps the great secret of Birkenstock and Boston's success in the most exclusive fashion circuits, bringing shoes for hippies, as the New York Times had defined them, to the feet of hypebeasts and sneakerheads, an expansion also sealed by the collaboration with Stüssy last year (after the one denied to Supreme a few years earlier).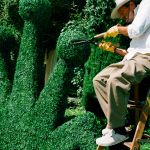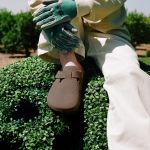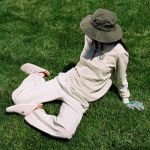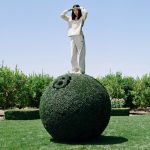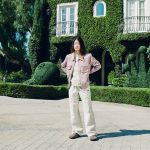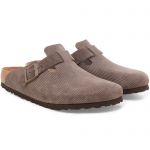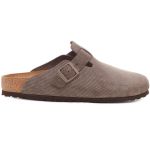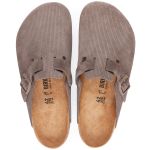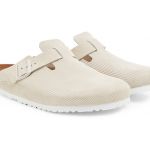 Such a linear, clean silhouette, proposed in neutral tones and durable and quality materials, from suede to leather, ensure Boston a timeless, classic aura, perfect for every season. It's these details that make it similar to other items that have contributed to forming that normcore and essential taste that is experiencing a great return in this (post) pandemic present. Levi's, often vintage, with straight legs, white Uniqlo T-shirts, New Balance 990s, Patagonia jackets, it's a stylistic ecosystem that looks at the design and quality of the garments, untying them from seasonal trends. In this sense, the authenticity and character of Birkenstock's creation, a brand acquired by LVMH last January, have remained intact, and it was once again the fashion industry that dragged an item into its circuits and into its own language.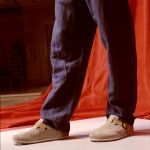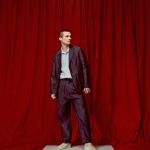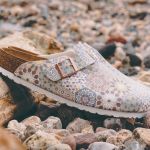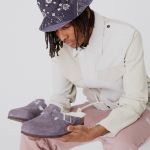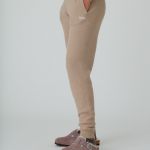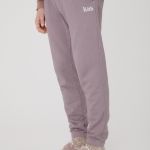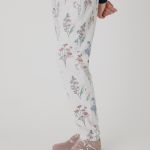 Finally, we have to mention in this analysis a connection with the pandemic, with the lockdown, and with the effects that these events have had on our way of dressing, on our way of seeing fashion. That search for comfort, that indispensable comfort after a year spent at home, can be found perfectly in a silhouette that, almost involuntarily, has become the perfect clog for every occasion, from the mountain cabin to the beach, passing through meetings in the office. To my uncle's delight.