GmbH founders named Trussardi's new creative directors
Serhat Işik and Benjamin A. Huseby were chosen to give a new direction to the brand
Trussardi is preparing for a return in style to the fashion scene and has entrusted the creative direction of the brand to Serhat Işik and Benjamin A. Huseby, founders and creative directors of the German brand GmbH. The press release issued by the brand states that the two will lead Trussardi's creative life «under a single label» including design and branding – a statement that therefore excludes the existence of secondary lines (in its history, the Trussardi brand has had more than one). Another message that emerges clearly from the brand's statements is the importance of the values of «inclusivity and social responsibility» that the two will bring to the brand's new collections. The first collection that the two will sign for the brand will be the FW22. Trussardi CEO Sebastian Suhl commented:
Serhat and Benjamin will give Trussardi a strong and distinctive vision. The whole team and I are very happy to take this new path with them; with the aim of offering the market a modern and responsible lifestyle experience.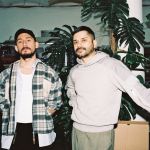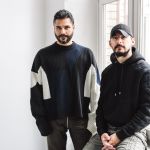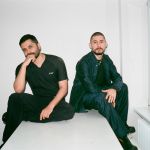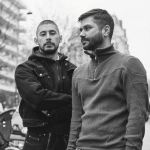 Serhat Işik and Benjamin A. Huseby have created, with GmbH, a brand that, beyond its link with the Berlin underground scene, places values such as genderlessness and sustainability. During the SS21 season, the brand further strengthened its commitment to progressive fashion with the screening of Lars Laumann's film A Season of Migration to the North, which tells the story of gay activist Eddie Esmail, arrested after taking part in a fashion show in Sudan and later taking refuge in Norway. Their arrival from Trussardi will not only give a much more modern and creative line to the brand's production but should bring it up to date with the rest of Italy's heritage brands and add a new protagonist to the Milanese luxury scene.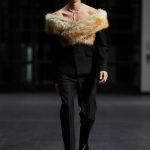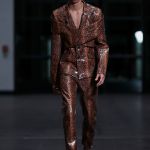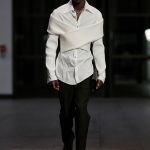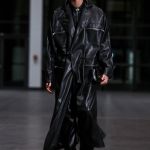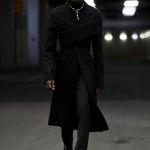 Trussardi is in fact one of the oldest Italian fashion houses, originally born in 1911 as a glove manufacturer. In the 1970s, Nicola Trussardi inherited the family business from his grandfather Dante and diversified the production leading the brand to success over the next twenty years. The brand operated for five years under the creative direction of Gaia Trussardi, previously engaged on the Trussardi Jeans and Tru Trussardi back lines – but after her departure from the creative role in 2018, the brand had not had a design director, lagging behind other Italian heritage brands but retaining its prestige thanks to the various initiatives of the Trussardi family, including the Milanese restaurant Trussardi Alla Scala. It is clear that the arrival of Işik and Huseby in the creative direction of the brand will serve both to give new life to the Trussardi archive and bring it back at speed and to give the entire brand a modern direction, based on clear progressive values and sustainability.