Which Italian brands could collaborate with Supreme?
From Missoni to Pucci, James Jebbia's brand might be looking for a partner that has written the history of Italian luxury
Exactly one week has passed since the anticipated inauguration of Supreme first store in Italy, opened in the heart of Brera and celebrated with the release of a Box Logo dedicated to Leonardo da Vinci's Last Supper. One week is also the time it took for rumours to start circulating about a possible Supreme collaboration with a historical name of Italian fashion, another way to pay homage to the history of Italian style. To do this, the brand founded by James Jebbia would be looking for a partner who is the best representative of that slightly vintage luxury that has made Italian fashion famous in the world since the 1980s.
Until now, Supreme has collaborated with several Italian brands especially when it comes to interior design and furniture, as in the case of Smeg, with which the skate brand has created a new refrigerator that was released this week; of the Bialetti moka with the box logo, released in 2019; or of the Cuboluce table lamp, produced by Cini & Nils, designed by Franco Bettonica and Mario Melocchi in 1972. In the fashion field, however, the encounter with the Italian aesthetic took place thanks to Castelli Cycling, a historic sports brand specializing in cycling jerseys and clothing, not to mention a fleeting collaboration with FILA, the brand born in Italy but now South Korean owned, with which Supreme had created a capsule inspired by vintage sportswear, which featured also with headbands and wristbands, two items that have defined FILA influence in the tennis world. Not to mention Supreme's long partnership with Stone Island, which has always focused on cutting-edge pieces both in terms of fabrics and silhouettes, while until now there has been no encounter with another type of Italian fashion, more luxurious and less sporty. In short, the collaboration with an Italian Jean Paul Gaultier is missing.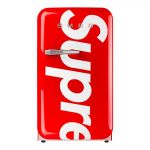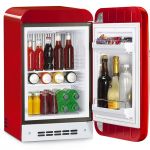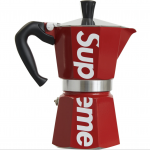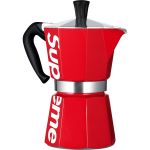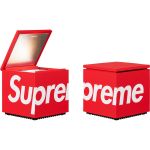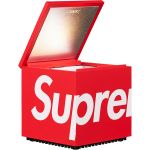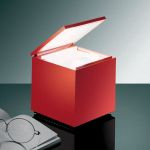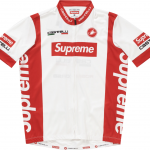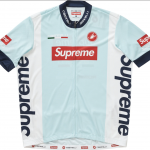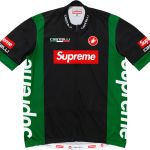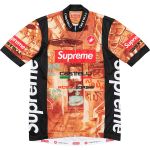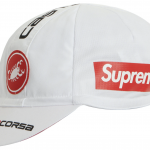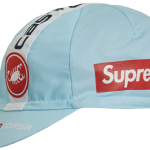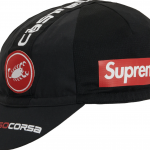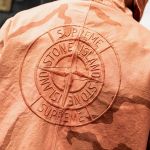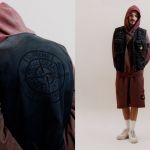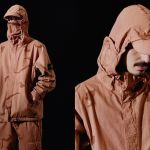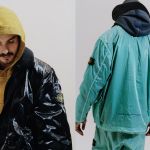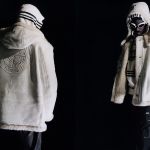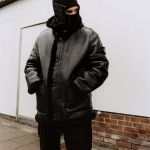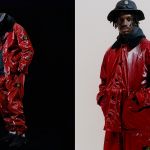 The gap could soon be filled, taking advantage of the long wave of attention after the opening of the Milan store. Among the most accredited names, there would be Missoni, which has already experimented several times with collaborations, even in the sportswear industry, with adidas or Pigalle, and which would be a perfect name even if Supreme opted for a homeware collection. The Maison's pattern would also be a perfect canvas on which to build ultra-recognizable graphics and prints. In the roaster of names Supreme is reportedly looking at, there could also be Pucci, another Maison with a very long history, a little eclipsed in recent seasons, whose pattern remains unmistakable in any case. Supreme might be also taking into consideration Etro, Salvatore Ferragamo and even Giorgio Armani. Although King George has repeatedly stated that he's open to the idea of an Italian fashion group, it's not clear whether a collaboration with Supreme is also part of his future plans, a partnership that would become an unprecedented event for a brand of the calibre of Armani.
Waiting for official announcements - or for leaks - nss magazine has created a series of mock-ups to try to imagine how the logo boxes designed by the various Italian brands could look like.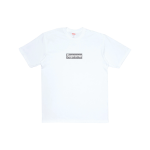 Stay tuned on nss magazine for all the news about Supreme upcoming collaborations.