10 sustainable apps from A-Z
From fashion to food, the apps for a truly green lifestyle
The current interest towards sustainability, a principle that can be applied to any area of our lives and to any product that is part of our daily life, is experiencing a new push thanks to a series of apps that want to make life easier for anyone who wants to lead a truly green existence.


Practising Sustainable Habits
AWorld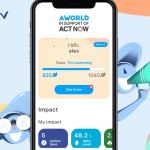 What is sustainability in the first place? And how can smartphone users make a change only by clicking a button and following the sustainability game rules? AWorld is a smartphone app that offers content on sustainability issues and tools that urge people to protect the planet. This Made in Italy initiative created by a team of enthusiasts from Turin, Alessandro Armillotta and Marco Armellino, is searching for tackling the Sustainable Development Goals. The platform appears as an educational program to teach the users everything on sustainability and ethical solutions and create a well-designed journey to enjoying the process's experience. AWorld can show in kg of CO2, litres of water, kWh of energy saved thanks to the user's actions. After downloading the platform, the app's first challenge is to practice Random Acts of Kindness, which is believed to reduce stress, anxiety, and depression. This is a step-by-step, level-by-level adventure that can introduce the users' ethical habits and change their daily routines and habits.
JouleBug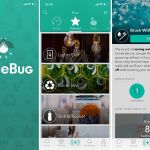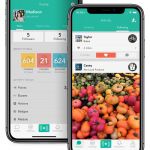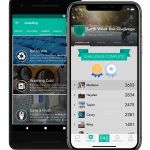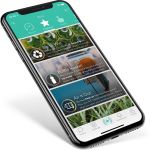 Similar to the previous platform, JouleBug instead turns sustainability into a game, and one can even earn badges and medals for accomplishing the set actions. The only thing that should be done is to follow the rules. After downloading the app, the user should create a profile and allow the location to suggest available activities for a particular area. Whenever the users complete an action, they should tap the 'buzz' button to get the point and have a chance to compete with friends and other users. Sounds quite easy. The activities include turning off the lights when leaving a room, recycling the waste, refilling reusable bottles, using a clothesline instead of a dryer, and so on. The platform focuses on creating sustainable habitual patterns that will serve as a long-term investment to preserve the environment. Designed by a team of engineers, designers, and entrepreneurs, the app is 'a giant burrito of wonderment' as the team names it, which can help the users practice ethical habits and, in the meantime, save money on yearly domestic spendings.
Conscious Fashion with M-commerce
Renoon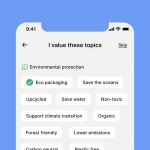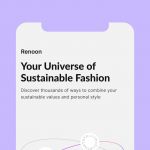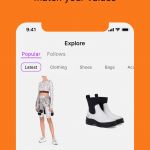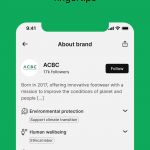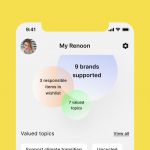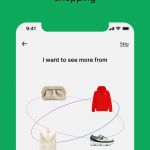 Renoon is an Amsterdam-based app launched by Iris Skrami, who has envisioned conscious shopping in a single smartphone application. This fashion app bases its purpose on five main pillars: Environmental Protection, Human well-being, Animal Ethics, Innovation & Tech, and Modern Consumption. Once downloaded on the phone, the user should choose the residing country, shopping preferences, the topics of interest connected with the main pillars, and the user's style. After either entering the invitation code or joining the waiting list, the user can access the free app. Having all the sustainable products in one place is one of the convenient features of the platform. The standard to include the brands are material composition, certification of processes, conduct, and labour, so instead of searching for sustainable fashion brands on Google, the chances of saving time to find them on Renoon are high.
Good On You
Good On You is another fashion app that collects sustainable and ethical brands under its wing, offering users a platform to search for their favourite brands, of course, if they are listed. This app is supported by Emma Watson, who promotes climate awareness and raises concerns around the fashion industry. Good On You not only provides articles and guides on sustainable fashion but rates brands based on ethics: people (labour source), animal (animal-abuse protections), and planet (energy consumption). It appears as an adviser for consumers who want to shop from eco-friendly or cruelty-free brands. The rating system is quite simple – 'Great', 'Good', 'It's a start', 'Not good enough', and 'We avoid'. These marks are collected through independent sources and information provided by the brand themselves. Currently, the app includes 3 000 brands, among which are Unspun, Womsh, Asket, Finisterre, and others.
Depop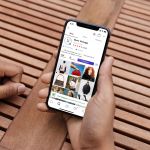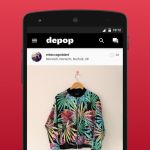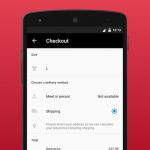 Sustainability doesn't only come from the ethical production itself but rather conscious practices from consumers. Imagine reselling and buying from the community of people who search for sharing their clothes and acquiring unique streetwear pieces to fill in their wardrobe. Starting as a social network, Depop, founded by the co-founder of PIG magazine, Simon Beckerman, was later re-imagined into a marketplace. Depop also organizes events and parties around the world to create a meeting platform for sellers, artists, and influencers. Powered by a community of over 200 creatives, the app has more than 27 million users.
Grailed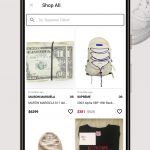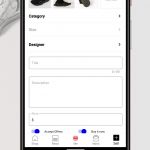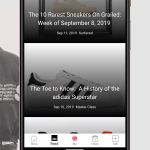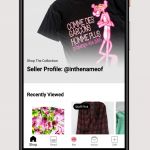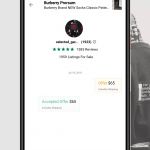 Another m-commerce concept – Grailed – specifically designed for men who search for reselling and buying menswear online, is a peer-to-peer platform, but this time with an emphasis on 'curated'. It lets users browse through the latest arrivals and trends to curate their own wardrobe while still contributing to conscious shopping. Though the platform allocates much of their market to menswear, they also have an app called Heroine devoted to womenswear enthusiasts.
Hazard Beauty Products & Personal Care Tracker
ThinkDirty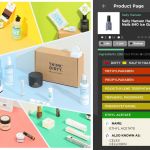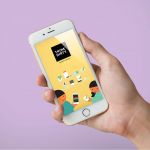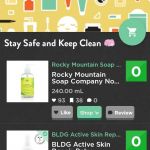 Not the 'dirty' you might be thinking of, but the dirty that appears in the form of toxins harming the skin. ThinkDirty app is a fast-growing online application that enables users to scan UPCs of their beauty products to see their ingredients and reveal which ones may be harmful to their skin. The platform also suggests beauty products that can be a better replacement for the ones that have toxins. The app simplifies the process of understanding what is in your product and rates it from 0-10, where 10 is the 'dirtiest' product. This platform might go in hand with those users who suffer allergies and require a carefully chosen product for their skin type.
Food Sharing
Olio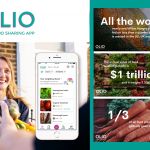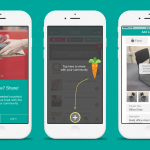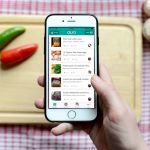 Two stories merge into a single project called Olio, allowing users to share food with their friends and neighbours to avoid producing waste. Both stories come from the co-founders of the mobile application, Tessa Clarke and Saasha Celestial-One. Clarke grew up on her parent's dairy farm, and with all the hard work that had to be done to produce food, she learned that food should not be thrown but eaten. The Aha moment came when Clarke moved out from her apartment, left with four potatoes and yoghurt in the fridge that she had to throw. She felt the urge to knock on her neighbour's door to share the food, and here is how the idea was born. The second narrative revolves around Celestial-One, who, along with her mother, used to rescue discarded things, which taught her that one man's trash could be another man's treasure. Mixing and matching the stories into a single project, they enjoy and share the fruits of the hard work that gave people a platform to rethink both their groceries and food waste.
Website: Olio
Turning planting into a hobby
Gardenio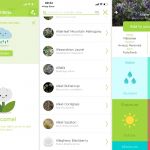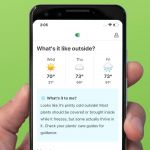 They say, "If the mountain won't go to Mohammed, then Mohammed must come to the Mountain." Imagine being able to grow a plant in the house when smart-working has left most professionals indoors, with minimum ability to enjoy nature outside. Gardenio app sends its members an ecological box with the first plant to be grown, including a compostable container, live organic plant, custom soil, mulch, and a care guide. Understanding how hard it is to preserve and cherish a plant to give its flowers in the right season teaches people to value the environment. The user will receive tips on growing the plant, connecting to the local growers, and in the case, if the plants wither before the next season, Gardenio will send another one to give its members a second try. Growing basil, tomatoes, strawberry, mint, and peppers might save some euros from the daily groceries and keep consumers up-to-date with the 'nature care' techniques.
One-click plants a tree
Ecosia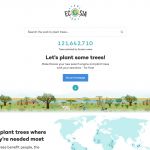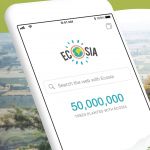 Being so used to Google, Yahoo, and Bing, as the main search engines, the name Ecosia might sound unfamiliar to most, but it has a feature that stands out from others - donating 80% of its profit from the advertising revenue to plant a tree. Germany-based certified B Corporation app founded by Christian Kroll, an environment enthusiast, has already planted more than 100 million trees by July 2020. The numbers are continuously growing. Ecosia builds its own solar energy plants in Germany, ensuring that all its activities are carbon negative. The platform is believed to not share the users' information with advertisers and third-party trackers. It takes 7 days to automatically delete all the user's personal information due to privacy concerns. Ecosia has over 20 tree-planting projects in 15 different countries: Brazil, Ghana, Uganda, Indonesia, Spain, Burkina Faso, Morocco, Senegal, Nicaragua, Ethiopia, Kenya, Haiti, Madagascar, Tanzania, Peru, and Colombia.