The first luxury brand on OnlyFans
Rebecca Minkoff has opened a profile on OF to share exclusive and behind-the-scenes content
Rebecca Minkoff, the American designer and founder of her homonymous brand, which has become very well known especially for bags and accessories, has just announced the opening of the official profile of the brand on OnlyFans. Minkoff thus becomes the first major fashion brand to bet on OnlyFans. The operation was born upon the beginning of New York Fashion Week with the aim of offering exclusive content and behind-the-scenes images of the event, freely accessible to all the fans of the brand. "As a company, we always want to be a part of emerging platforms to better connect with our customers," Minkoff told BoF. "Joining OnlyFans offers a new way for us to leverage our loyal fanbase as a brand and provide exclusive content that otherwise may not be available on other platforms."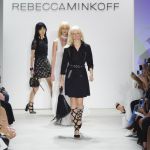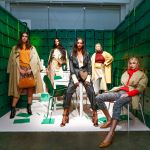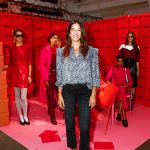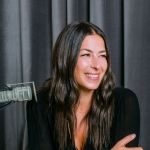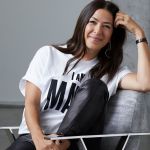 OnlyFans, founded in 2016 by Tim Stokely, who is currently its CEO, can't boast yet the numbers of Instagram or TikTok, but since December 2019 the social network has experienced unprecedented growth, an increase equal to 500,000 new users every day. Today OF has 100 million registered users, one million of whom are creators. While OF is best known for its NSFW content, becoming a safe and profitable haven for sex workers during the health emergency, the platform is actually a space with great potential for creators of all kinds. nss magazine, for example, became the first Italian media to experiment with the platform, choosing to publish there the Digital Cover 05, entitled BODY, demonstrating how OF can become a space for experimentation for digital publishing and new media. A place that could soon become attractive also for fashion brands, following the example of Minkoff.
The success of OnlyFans is due to its nature, fully devoted to the creator economy, which offers a space that allows designers, creators and influencers to monetize their fan base, giving life to real community. Unlike other apps, such as TikTok and Clubhouse, which still maintain the focus on the final user, OF was born with the aim of monetizing, and in this, it is definitely the best alternative. For the moment, however, Minkoff will charge its fans any fees to access its OF contents.
In general, OnlyFans still remains a largely unexplored territory by the big fashion brands, who prefer to invest in traditional platforms such as Instagram, YouTube or TikTok, focused more than ever towards influencer marketing. For its part, OnlyFans has announced big changes to attract as many influencers and exponents of the fashion industry as possible, implementing very popular formats and content on other platforms, such as haul videos, styling tips or posts sponsored by brands.