Philipp Plein's reaction to homophobia allegations
According to the brand's lawyers, it would be an attempt to cover up a $100,000 scam
Philipp Plein belongs to that category of public figures (real or fictitious) that audiences love to hate – a bit like Game of Thrones' Jeoffrey, Byron Moreno or Matteo Renzi. To be honest, though, it has to be said that Plein doesn't do much to make himself loved. Whether it's blatant copies of brand designs far more deserving than his, horribly distasteful homages to Kobe Bryant, advertising campaigns halfway between a Michael Bay poster and GTA San Andreas graphics or simple improper uses of the Ferrari logo (for which the designer had to pay saltily), Plein seems to be always in the way of trouble. However, the designer showed yesterday that at worst there is never an end: a lawsuit filed against him for discrimination revealed that not only would the designer openly discriminate against his employees based on sexual orientation but that he would also fire a regional manager, Amro Alsoleibi, after a series of episodes of privacy violations and corporate bullying related to his HIV positive status. The case opened with a lawsuit that would have proven, based on a series of documents, that Alsoleibi's accusation are a cover-up to hide a $100,000 scam against the brand. Philipp Plein's lawyers have in fact released this excerpt of the letter of termination:
«It was discovered that you entered into a Terms and Conditions for Recruitment Services agreement with ASAP Staffing Services LLC (ASAP Staffing) on behalf of the Company without having the authority and authorization to do so. This misconduct becomes even more egregious in light of our discovery that the business incorporation address for ASAP Staffing –confirmed on NYS Department of State Division of Corporations website – is the same as your residential address provided by you on your on-boarding forms, leading to the reasonable conclusion that you (with or without the assistance of others) established this pretextual recruiting agency to defraud the Company».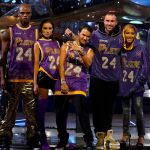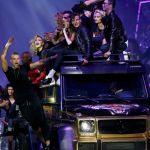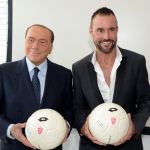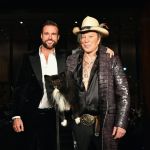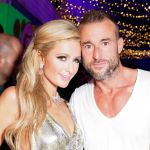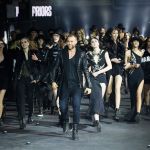 To sum up the story, as it is reported in WWD, Alsoleibi is a manager with a long career in fashion who has also worked for Chloé, Etro, Fendi and Valentino. According to him, after complaining about a series of homophobic comments, he was denied the opportunity to visit his brother on his deathbed in Syria (a right that New York law instead granted him) and was suddenly revoked even medical insurance, forcing him to reveal that he was HIV positive, a health condition that requires intense and expensive medical care but which is also covered by the right to privacy. At that point the brand gave him back the insurance coverage but began to «intrusively monitor» his state of health, using it as an excuse to prevent him from travelling and hindering him in carrying out his work – a path that then culminated with the withdrawal of the employee discount, the ouster from work for the opening of two of the brand's stores and finally with the dismissal in 2019. The lawsuit says:
Alsoleibi was terminated as a direct result of his sexual orientation and HIV-positive status, and was in retaliation for his multiple complaints about defendants' unlawful employment policies and hostile work environment.
To these accusations Alsoleibi added those of systemic homophobia. According to the reports from WWD, he text of the lawsuit says: «Plein [who wasn't aware of Alsoleibi's orientation, ndr] started to be transparent with his distaste for gay men, saying, 'I hate to work with gays.'». According to the same, already quoted source, he designer would also give explicit orders not to hire staff members just because they were homosexual, also told Alsoleibi to «stop moving your hips like a gay person» while he would tell the store clerk not to behave in a way that makes his homosexuality clear because his customers «are 100 per cent heterosexual». Another episode would have seen Plein tell a sales associate: «If you are too gay you are unwelcome».
The ghost company in question, ASAP Staffing Services LLC, is also mentioned in a excerpt of the dismissal letter to Alsoleibi that Plein's lawyers circulated following the lawsuit, accusing him of wanting to use the LBGTQ+ case to cover up his actions. Meanwhile, the German designer promptly responded to the accusations on Instagram, with a post you can read above. Alsoleibi sued Plein for damages, back pay, emotional stress, unfair dismissal, bullying and discrimination, as well as for violating some New York laws that affect respect for human rights and the disabled.
Disclaimer: The priority of nss magazine editors is the transparency of sources, and the magazine offers all parties the right to be heard in complex and articulate news. The opinions expressed in the quotes reported do not necessarily reflect the opinion or judgment of nss magazine on the matter in question and always have an indication of the source.