Philipp Plein lost the cause to Ferrari
The designer will have to pay €300,000 in damages and €25,000 in legal fees
UPDATE 20/10/20: After years of legal battles, Ferrari finally won the lawsuit filed against Philipp Plein over the 2017 episode in which Plein used Ferraris as part of his SS18 show. The ruling obliges Plein to remove from his social media and website any image and reference to Ferrari as well as to pay 300,000€ in damages and 25,000€ in legal fees - plus 10,000€ to be paid for each time Plein improperly uses ferrari's image again.
A judgment that is easy to get around since, just a week ago, Plein posted a photo on Instagram that portrays him leaning against a car whose logo is not seen: his green Ferrari.
One of the fashion designers who seems to often be involved in a manner of drama on social media is German designer Philipp Plein. In his most recent conflict, that took place earlier this week on Instagram, the designer has landed himself in a potential legal battle with Italian luxury sports car manufacturer Ferrari.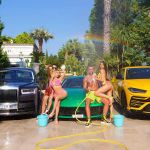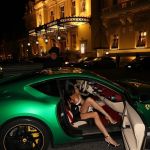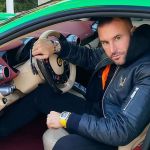 Earlier this week, the sports car brand issued the designer a cease and desist letter in regards to photos and videos he has been posting on Instagram that show the use of images of the Italian sports cars alongside products from his label, seemingly being used for promotional purposes. The legal team of Ferrari seem to have been triggered by a specific photo published by Plein in June that featured a limited edition pair of Philipp Plein's $800 Phantom Kick$ sneakers on top of the designer's $350,000 green Ferrari with the sports car brand's legally protected logo positioned front and centre.
Although each of the cars the designer posts are owned and have been bought by him, according to the Fashion Law, the sports car manufacturer may still have grounds for legal action. In the letter sent to Plein earlier this week, the brand's legal counsel mentions that Plein's use of the Ferrari's logo is in alignment "with a lifestyle totally inconsistent with its brand perception, in connection with performers making sexual innuendoes and using Ferrari's cars as props in a manner which is per se distasteful."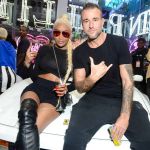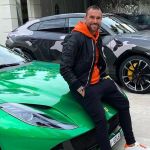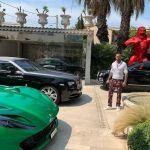 This possibly being in referral to a video the designer posted of his girlfriend spraying a bottle of wine on one of the cars while dressed in a bathing suit, several other images and videos of scantily clad women posing with the cars, as well as the designer's affiliation with artists like Chris Brown and Tekashi 6ix9ine who have both faced charges for sexual assault.
This type of behaviour, according to the company is harmful as it "tarnishes the reputation of Ferrari's brands and causes Ferrari material damage." At the end of the letter, Ferrari's legal counsel formally asks the designer to remove the images "no later than 48 hours from the receipt of the letter" if not, the sports car manufacturer states it will bring the designer's "unlawful, unfair and harmful behaviour to the attention of the Courts."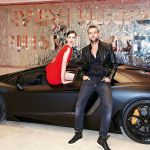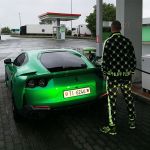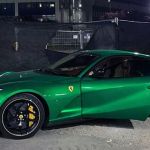 In response to the letter, Philipp Plein has chosen to not remove the images or videos, and on Monday he published the letter via Instagram expressing his disappointment and disgust as a loyal 10-year client of the sports car manufacturer. He then continued in another post where he accused the brand of blackmail of threatening to take legal action and says he will consider to take legal action himself unless he receives an apology from Ferrari's CEO Louis C. Camilleri.