The North Face is the latest brand to embrace regenerative agriculture
The new evolution of fashion sustainability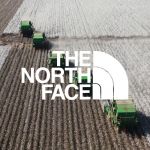 In the collective debate on how to make the fashion industry sustainable, the new trend seems to be that of regenerative agriculture – a series of cultivation techniques that enrich the soil instead of depleting its resources intensively. After Gucci unveiled its nature-positive strategy last month, in fact, The North Face also announced that it will design one of the next FW22 collections using regenerative agriculture cotton grown in the United States together with Indigo Ag.
Turning to Indigo Ag's US farmers network is just the first step in a much broader strategy, the final step of which will involve the plantations in South America. Carol Shu, senior manager for global sustainability at the brand, told WWD:
«Projects like this help us dive deeper into our supply chain. We're doing it at a scale we've never been able to do before».
With this partnership, a premium system will be organized that will be given to farmers who implement regenerative techniques, with additional subsidies and subsidies given according to who will be able to cut their carbon emissions. Indigo Ag's network consists of over 1000 companies covering a total of 2 million acres. Indigo Ag also said it is in negotiations with many other unspecified apparel brands – news that gives hope for the emergence of a new trend for fashion supply chains.