The North Face x Gucci arrives in Milan
In a new Gucci Pin in Via Montenapoleone
Gucci Pins are Gucci's temporary pop-up stores, used by the brand to present immersive experiences that tell the story of the brand's new projects. It will be through a Gucci Pin that the new Gucci x The North Face collection will make its debut in Milan, in the boutique of Via Montenapoleone, where customers will be welcomed between trunks, along with spotlights that recreate the starred sky and a geodesic curtain.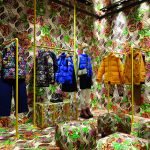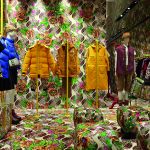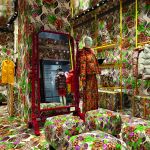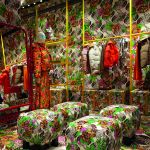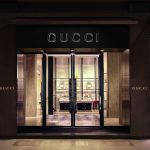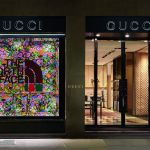 Digital interactive experiences will expand the storytelling of the collection with a QR code-activated adventure path that will reproduce the sounds of nature in Spatial Sound. In addition, to celebrate the spirit of exploration with the interweaving of real and virtual environments, the Gucci Pin The North Face x Gucci in Milan will host a Gucci PokéStop. Working with augmented reality company Niantic, the collection lands in the virtual universe of Pokémon Go, encouraging the community of players to go out and explore the outside world. Three virtually wearable items from the collection will be available to users visiting Gucci PokéStops.
The new Gucci Pin dedicated to The North Face x Gucci in Milan is open in the Montenapoleone brand's boutique starting today.