Lacoste's unexpected popularity in São Paulo's outskirts
Neguinho De Favela, Samir Bertoli and Amanda Adász's latest editorial reflects on the cultural impact of the brand in Brazil
In the collective imagination, there's not a clear and immediate connection between the outskirts of São Paulo, one of the most populous cities in Brazil, and Lacoste, the brand that boasts a privileged relationship with the history of sports and is the symbol of a sophisticated and purely European aesthetic.
Therefore, the editorial Troop of Lacoste was born from the necessity that creative directors and stylist Neguinho De Favela and Samir Bertoli felt to portray what a stable process of marginalization is able to do: create a new identity of concept about what is fashion. Showing the artistic way, by the hand of photographer Amanda Adász, as it resignifies and consumes fashion in the outskirts of São Paulo. Here Lacoste is in fact the most used fashion brand, despite not being the most accessible label on the market, both for its price and also for the actual places where it's sold. Nevertheless, the number of Lacosteiros (a term used in Brazil to define those addicted to Lacoste) is outstanding and keeps growing, representing an important part of the country's streetwear scene.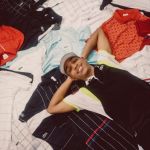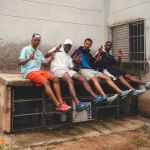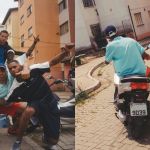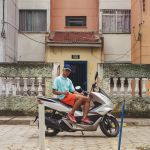 The brand's popularity is closely connected with funk, and especially to the style of this genre and of its best-known artists, creating a short circuit between items not designed for a suburban audience, so a Lacoste polo shirt inevitably becomes the object of desire (and an item to collect).
In the editorial photos, Adász underlines how Lacoste's items have completely lost that aristocratic component and that formal aesthetic, to become synonymous with street culture. Precisely because of the significance that the polo shirts and everything that boasts Lacoste's branding assume in the streets of the outskirts of São Paulo, those same items not only become collector's items but real bargaining chips, creating a solid subculture, precisely that of Lacosteiros. The passion for Lacoste that dominates SSão Paulo is also built on the expectation of new collections arriving from Europe, but the hype for a new product does not end the moment it is purchased but takes on value over time. The reselling prices of Lacoste jerseys can reach unimaginable figures in Brazil. As it happens for fashion and streetwear enthusiasts all over the world, social media and in particular Facebook become fundamental for the growth of this community, becoming the ideal platform where to sell and exchange Lacoste items.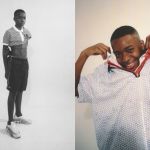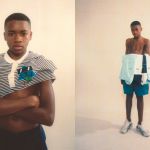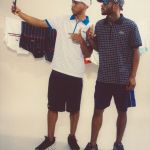 Amanda Adász, Neguinho De Favela and Samir Bertoli's editorial shows how culture and fashion are closely connected and intertwined, one influencing the other, giving life to unique subcultures and phenomena.