The chaos for the Japanese release of the Jil Sander x Uniqlo collection
Will the next restock cause also a civil war?
The +J Collection signed for Uniqlo by Austrian cult designer Jil Sander, who returns to the stage after leaving his eponymous brand, and, predictably, was already sold out in the first five minutes. Two hours later, on the Internet, the resellers were already active with their inflated prices and on the brand's website, there were only the classic XS and XL sizes left. In Europe, however, the drop was only digital, due to lockdown, and the shopping frenzy did not materialize with the same agoraphobic concreteness with which it materialized in Japan. In a series of photographs taken last weekend at Nagoya Gate Tower's Uniqlo store, you can see the store literally stormed by hundreds of minimal fashion lovers in a scene reminiscent of Discovery Channel footage of piranha feeding.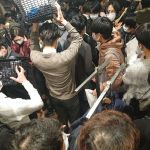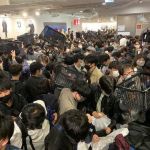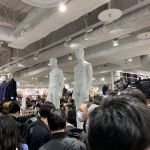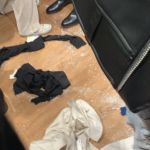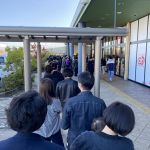 Jil Sander fans almost tore the store apart, with broken shop windows, stripped mannequins and clothes guilty of not carrying Sander's signature thrown to the ground in general chaos. According to Japanese sources, the entry into the department store should have been contingent but the ticket system gave way under pressure from a veritable horde of cool kids. One or two hours later the crowd disappeared, just as the items from the +J Collection had disappeared from the shelves. Nagoya Gate Tower is still an isolated case: tickets have been respected in the rest of the country, with huge rows created outside the shops.