Nike's most sustainable sneaker
50% of the Air VaporMax 2020 Flyknit's total weight consists of recycled materials
Over the last few years, Nike has focused on the development of sustainable products through projects such as Move To Zero, which aims to eliminate waste and carbon emissions, and lines such as Space Hippie with its models that incorporate the most innovative eco-friendly design technologies in a bold design inspired by space exploration.
The result of this continuous study of innovative materials born from recycling is the Air VaporMax 2020 Flyknit, one of the most sustainable sneakers ever made by Nike.
The shoe, which was supposed to debut at the Summer Olympics in Tokyo 2020, presents the first full-length VaporMax Air unit which is made with about 75% recycled material; a Flyknit upper, itself composed of a yarn made from recycled components such as plastic bottle waste; a tongue made of 80% recycled foam; a heel clip and toe tip containing 60% recycled TPU which creates a unique and beautiful graphic effect; and an outsole featuring Nike Grind materials. One of the most interesting features is the integration of the FlyEase, the on/off system, originally conceived to improve the fit and performance of the athletes, which instantly blocks the entire foot allowing an easy entry inside the sneaker.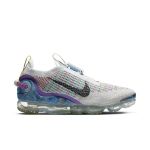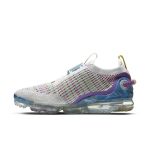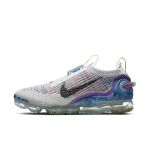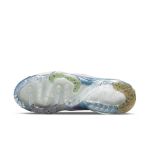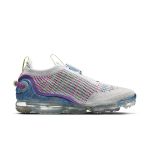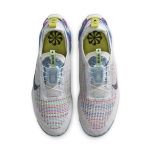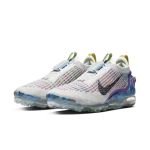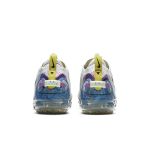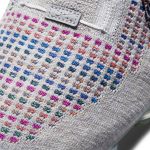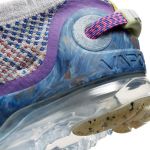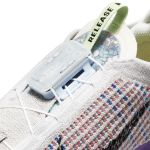 The result of these elements is a sneaker designed to be worn every day in a perfect balance between sustainability, innovation and design. On an aesthetic level, as explained by Jarrod Hale, Nike NSW senior project line manager, the model integrates the concept of "Rawthenticity", i.e. it shows how the individual raw components of sustainable design have come to life to create perfectly imperfect materials.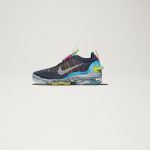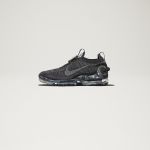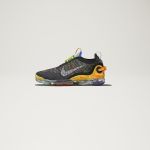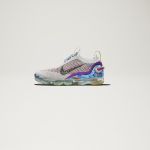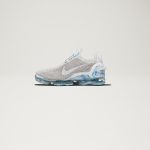 The Nike Air VaporMax 2020 Flyknit will be available from July 23 on nike.com.