Arc'teryx is Virgil Abloh's and Drake's new favourite brand
Both wore the brand's Alpha Jacket to the Nike Future Sport Forum
Arc'teryx is one of those brands that have always remained true to their origins and have never made concessions to fashion. It's one of the best brands in the world specializing in technical outdoor gear, founded by mountaineering fanatics and dedicated to hikers who serve high-performance clothing. Technical cuts, hyper-technological fabrics and an essential aesthetic, the same that in recent years has been borrowed by street and high-level brands following the trend that The Cut defined gorpcore. The presence of parkas, high mountain down jackets, thermal fleece and hiking boots has become something normal in the public of fashion weeks.
Yet if brands such as The North Face, Salomon and Canada Goose have become popular names thanks mainly to collaborations (just think of North Face x Supreme, Salomon x Palace), Arc'teryx has remained a virgin to the fashion world, both because of the medium-high costs high of its products both for not showing the slightest interest in fashionable gentrification.
It must have been this real attitude that triggered the likes of Virgil Abloh, Frank Ocean and Drake. Abloh wore Arc'teryx outerwear at both the Nike Future Sport Forum, during which Drake sported the exact same Alpha Jacket model, and at the last Louis Vuitton show, when Frank Ocean wore one of the brand's hats, and even while skiing, he showed off a pair of the brand's snowboard pants in one of his Instagram stories.
In the world of fashion, there are no coincidences but don't think that the fashion of the New Luxury ignored Arc'teryx, which instead is one of the cult brands among the insiders and designers who admire the care in the choice of materials and the almost brutal cuts and fit of the Shell Jacket. Those worn by Abloh and Drake, among other things, are part of the Canadian law enforcement endowment. The acronym LEAF stands for Law Enforcement & Armed Forces and it's not possible to buy them online if you do not have a special account and password.
Certainly, after the double public appearance of the brand on Abloh, there's reason to believe that Arc'teryx will not remain in its niche for much longer. But why has such a brand become a cult? Three reasons: materials, design, construction. In addition to a tendency to never compromise with fashion – that's exactly why fashion seems to be in love with it.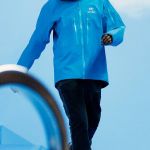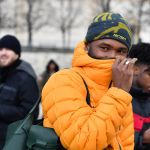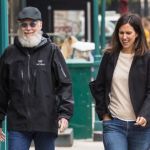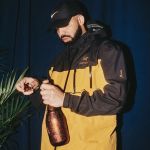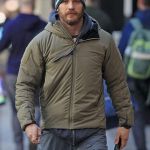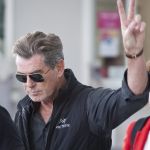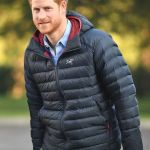 Arc'teryx first appeared in 1991, a name created by then-director Jeremy Guard when it entered the U.S. market, but was founded under the name Rock Solid by Canadian Dave Lane in the late 1980s. The logo that accompanies the current name was designed by Micheal Hofler from the fossil of Archaeopteryx, the first intermediate evolutionary step that dinosaurs would take to birds. The choice of this prehistoric animal means the evolutionary drive that, so to speak, "gave wings" to a new generation. And technological evolution has also been the central value of the brand in over thirty years of existence, making it one of the most advanced that exist today.
The design process that made Arc'teryx famous is closely linked to the development of its own technologies. Since the brand owns its own Vancouver factory in 2016, it has been able to produce its own materials and create its own industrial machines. A kind of advantage that no other brand in the industry has. The team of designers, materials experts, pattern creators and product developers, who are also passionate and mountaineering experts, functions as a think tank. By owning their own factory and being very close to natural settings such as the Pacific Coast Range and temperate rainforests, Arc'teryx's designers are able to produce a project, prototypes it and test it in person on the field within a week. Aesthetics are secondary to practice, in brand values, and the performance and longevity of its products are so high that they become the standard for high-altitude professionals – and now, it seems, even for high fashion designers and celebrities who Surround. But Arc'teryx's entire reputation rests on its resistance to fashion.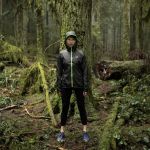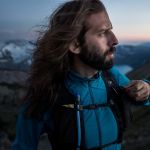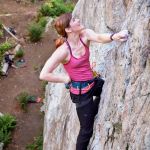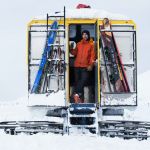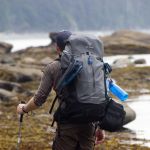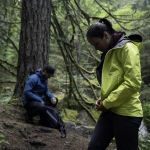 As happens to many brands specialized in technical apparel and far from the fashion world, Arc'teryx has built its reputation without investing in marketing campaigns but becoming popular among outdoor sports insiders and building its own fanbase over time. It's also true, however, that the appearance of the Alpha Jacket on Virgil Abloh and Drake in a major event such as the Nike Future Sport Forum may suggest that the techwear brand's next step will be in the fashion field. Supporting this hypothesis is the wave of outdoor gear seen in much of the collaborations seen at the end of last year and which could find among the archives of Arc'teryx a gold mine for future collaborations.