Can Streetwear and tailoring coexist?
Ermenegildo Zegna and Fear of God challenge
We just left behind the decade that revolutionized the world of fashion with streetwear and Virgil Abloh prophesied the death of the same in the upcoming years and we have to deal with a collaboration that could change the rules of menswear.
Alessandro Sartori, designer of Ermenegildo Zegna, and Jerry Lorenzo, creator of the American brand Fear Of God, have decided to join forces to launch a men's capsule, including luxury accessories at premium prices, for the Paris Fashion Week next March. From the fusion of these two brilliant minds, we can only expect a collaboration capable of highlighting the refined, elegant and Italian tailoring with a twist of modern luxury by L.A. Fashion shows by young designers from a background of subcultures, skateboards, music, pop-culture, like Lorenzo himself, have allowed us to open a further view on luxury fashion. Garments can embody youth cultural freedom across the globe, without forgetting the historical stylistic features to maintain a brand at high levels in the long term: precision in shapes, sizes, craft techniques and careful study of each fabric manufactured.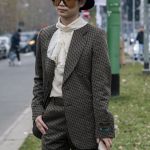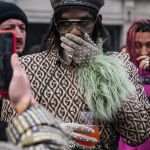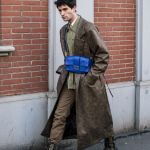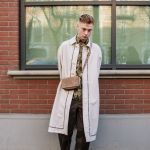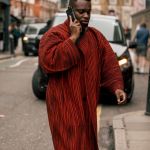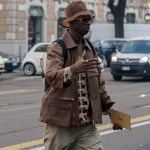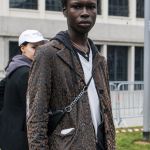 The approach of both brands is very different: for Sartori, the focal point in its aesthetics traced in a unique way is to put itself on the front line to understand the entire structure of its garments. Zegna's designer has clear ideas about his production process: "cutting and re-building silhouettes on real men, with a different approach to sizing, because Jerry likes to work on large sizes. So, the 48 is more than a 48, reflecting a freer body rather than a specific size of shoulder or chest. " According to Jerry and his consultants, stepping into the world of tailoring will be able to diversify and innovate his product but without losing the basic ideals. Even the market itself has proved too "vaccinated" by this wave of streetwear with sweatshirts sold for € 500 to be able to be on par with brands such as Gucci, Dior, and Givenchy but without a real longevity plan. Off-White certainly led this multifaceted revolution with its creator Virgil Abloh (ranked first or second in the Lyst index of the most popular brands in the last six consecutive seasons), capable of fusing his architectural creativity with the trends of the public, almost now monopolized by Gen-Z.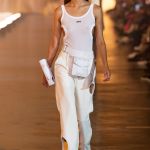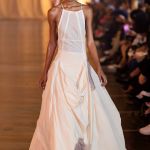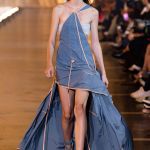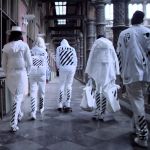 Here is the turning point in the collaboration between Sartori and Lorenzo: creating a wardrobe that can look towards new consumers, eager for a hybrid capable of offering suits, blazers, worked leathers and accessories with the influence of two opposite cultures. Elegance at the service of the road and vice versa. An important step especially for Zegna, which can now have greater resonance in the United States, a country where "we've not reached our potential with the new Zegna by Alessandro and this is a way that could help us reach out quicker." Gildo Zegna, CEO of the homonymous company. We are not talking about an agreement as a first objective, the commercial one, but being able to raise two styles and two mentalities that have in common the authenticity of their products. The refined Italian manufacture is linked to American limitless creativity. This partnership is a win for the whole industry, and we could move forward to create relevant opportunities for many. An agreement that required a year of continuous contacts, meetings, meetings and the construction of a single track in which to convey the two approaches of Zegna and Lorenzo. This fusion of streetwear and tailoring is only the pinnacle. In the past Dior has already collaborated with the artist Kaws for the summer of 2019, bringing a totally reinvented style on the catwalks, formal in every aspect and without oversized sweatshirts or t-shirts.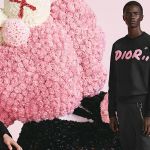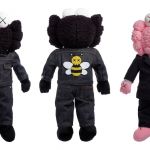 The streetwear bubble has concentrated everywhere, it is true, but this continuous presence, however, with few innovators and many copies, could leave no room for growth. For many insiders, the word itself is used only to indicate the style of youth subcultures, therefore being an integral part of a very distinct circle, such as Stussy for example. "I think that streetwear is getting captured by luxury fashion and [is] losing its edge," says Hiroshi Fujiwara, designer, consultant and creator of Fragment and unanimously considered the godfather of streetwear. The role of oversized sweatshirts, t-shirts, and trousers has often been locked in a miserable trend concept of the moment. In truth, at this moment, its influence is still powerful and able to attract numerous audiences, starting from the very young. It is a cycle that cannot be broken from one day to another because it has acted as a fashion equalizer in which luxury is no longer just a sense of exclusivity but cultural integration too. The commercial influence of streetwear has widely changed consumer behavior and fashion business models. In many companies such as Alyx and Noah, they have taken on a leading role in the community, which goes beyond the simple hedonistic presence.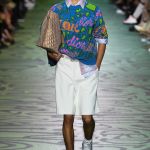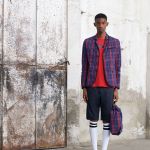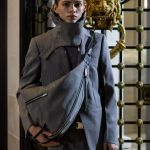 Wanting to keep alive the roots and DNA of those who embodied the vision of streetwear and live it as a lifestyle. If you are a person who has always adopted that way of dressing, you will always buy street clothing. This 2020 will see many brands approaching the concept of sustainability in their lines, following the Patagonia model. It is not an easy and simple change, but the intention to merge one's unique value proposition (UVP) towards positive values ​​seem to be growing. Always Noah Clothing, with a post on Instagram, has risen as a brand that is not yet sustainable: "We are, however, working as hard as we can to be a responsible company. We only manufacture in factories and countries that respect their workers. By focusing on quality, and encouraging our customers to be informed about what they buy, we hope to gradually reduce rampant consumerism. The choices we make are not driven solely by money, and we've made it a practice to give back." Act intelligently in order to seize new opportunities both on the side of social responsibility and on the creative aspect. The two poles of fashion are getting closer and closer, acting as personalities united towards a single goal of growth.