Virgil Abloh, Tyler and his comments on race at the Grammys
Generalizing is discriminating
This year, after accepting his Grammy Award for Best Rap Album, Tyler The Creator delivered a speech denouncing the racial discrimination behind the Grammy Awards:
"It sucks that whenever we — and I mean guys that look like me — do anything that's genre-bending or that's anything they always put it in a rap or urban category. I don't like that 'urban' word — it's just a politically correct way to say the n-word to me".
But the term having been coined in the 1970s by African-American DJ Frankie Crocker who define its own eclectic selection of R&B and disco music, it could be said that the "urban contemporary music" label may not blatantly be considered a discriminatory term . Moreover, the musical genre of an artist like Tyler The Creator is not classified in any other category other than urban or rap, not being pop, rock, or another specific genre.
Beyond all the controversy in the music field, Tyler's statements have resonated beyond the music world, prompting Virgil Abloh to comment in response to Tyler on his Instagram account: "[I feel the]exact sentiment when I hear the word "streetwear"." Abloh's comment adds an important nuance of meaning to the designer's previous statements about the theme of streetwear. Both "urban music" and "streetwear" are in fact racially coded terms i.e., to paraphrase Tyler, politically correct ways of saying the n-word, which relegate in an uncritical and often coarse way different cultural products in the same category only on the basis of the ethnicity of their creators. As for the term "streetwear", a type of casual aesthetic derived from both California surf/skate culture and hip-hop culture that developed in New York in the 1970s and 1980s, it came to point where it was a genre of casual clothing being represented as streetwear. Hoodies, t-shirts and sneakers – a whole world of cultural references that a generation of African-American designers used as a starting point for their work.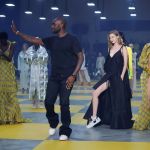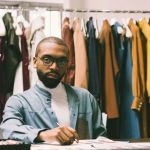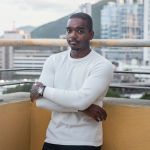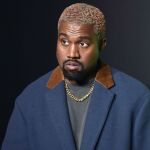 The problem arises when the work of these African-American designers, nonetheless being influenced by their mentors, is automatically placed in this category. Kerby Jean-Raymond, founder of Pyer Moss, who was relegated to this category, said a few years ago:
"The work of black creatives seems to always get undermined in one way or another, and that's what this new generation is actively changing by speaking up. We aren't accepting group categorization and group classifications to describe our work anymore—it just leads to group dismissal. All clothes are worn on the street, but 'streetwear' had once described T-shirt brands and skate-inspired brands, and now it's just a lazy innuendo used to describe clothing made by designers that the establishment deems 'less than.'."
Similar statements have been made by Kanye West ("We can have our best perspective on T-shirts! But if it's anything else, your Truman Show boat is hitting the wall".) and Samuel Ross ("To put out something that's taken a lot of time and effort and mechanics behind the full process of an idea — for it to instantly be grouped as streetwear feels kind of unfair"). Indeed the retreat of streetwear on the catwalks for the benefit of a precise tailoring seen recently on the catwalks of names like Telfar, A-COLD-WALL*, Off-White and Louis Vuitton represent the attempt of these designers to emancipate themselves from the label and be a part of the mainstream of cultural discourse.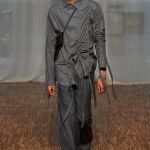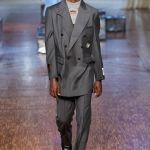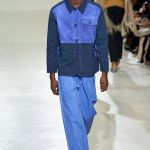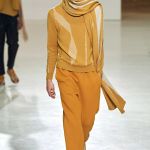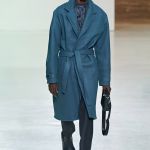 Ultimately, Abloh's words in Tyler's praise are a reflection of this struggle for normalization. This concept, in its original sense, refers to the tactics by which a society controls the behavior of its members. This type of normalization that these heads of society invoke serves them solely to take control of their narrative and social role, not only avoiding being relegated to easy categorizations, but eliminating the categorizations themselves and perhaps even the cumbersome concept of "normality" that always requires an excluded and a different part. If the previous categories were a way of organizing reality, the work of these creators shows us that new categories and new realities are needed. In short, it is necessary to stop identifying a specific creative with its ethnic background but instead evaluate by the value of its production – in whatever field it expresses itself – as something in its own right, which brings with it traces of the identity of its creator but whose aesthetic value does not fully resolve itself in it.