Matthew Williams unveals his new 1017 Alyx 9SM x Nike Air Force 1
Available exclusively at Alyx pop-up in Paris
After designing the sixth Moncler Genius collection and just a few days away from Alyx's FW20 collection show, Matthew Williams collaborated for the fourth time with Nike on the creation of the new 1017 Alyx 9SM x Nike Air Force 1. The model had already been first spotted at HYPEFEST two years ago but this is the first official release of the shoe. According to Alyx's announcement on their Instagram channel, the new sneakers are already available in a limited edition at Alyx pop-up store on Rue Lechevin in Paris.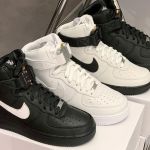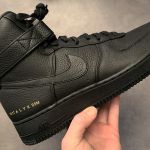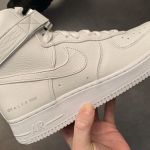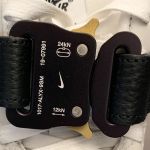 The classic silhouette of the Nike Air Force 1 High remains unchanged, except for
the metallic branding
of 1017 Alyx 9SM at the heel and the now iconic
Rollercoaster buckle
that closes at the ankle. The novelty of the design also concerns the tumbled leather that makes up the upper of the shoe. The luxury sneaker capsule includes
four colorways
, one black, one white, and two in contrast with black Swoosh and sole on a white upper and vice versa.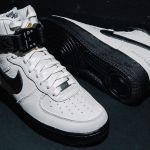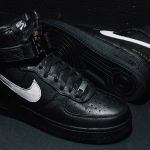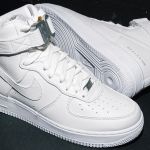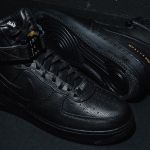 The new 1017 Alyx 9SM x Nike Air Force 1 will be available starting today at Alyx's Parisian pop-up store located at 12-14, Rue Lechevin.