A-COLD-WALL* makes its way to Milan Fashion Week for AW20-21
The streetwear brand founded by Samuel Ross announced it's move to Milan in partnership with Camera Della Moda
British streetwear brand A-COLD-WALL* founded by designer Samuel Ross, just recently announced its debut on the Milan Fashion Week Men's Schedule in January 2020 as a fruit of a partnership between the British Fashion Council and Camera Della Moda Italiana in an effort to bring young British creative talent with the best of Italian manufacturing. Creative Director & CEO Samuel Ross was one of the finalists for The 2018 LVMH PRIZE as well as the winner for the British Fashion Council/ GQ 2019 Designer Menswear Fund which gifted him a sum of 150,000 pounds earlier this year.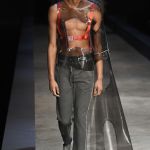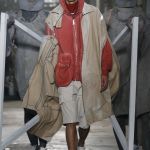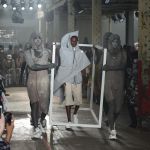 The brand has been known to fuse elements of youth culture, workwear details and classic Savile Row tailoring to create interesting conversations around race, architecture and class. Prior to the aperture of his brand in 2015, the designer worked as a protege of Virgil Abloh and Kanye West which has helped him shape his current futuristic perspective on streetwear. His shows are notable to be as part fashion show and part performance art as he confronts matters of social change and consciousness by taking his audience on an immersive journey from performance artists crawling through water on the catwalk to styrofoam structure being broken into fragments.
Last year a substantial minority stake of the brand was bought by Tomorrow London Holdings which means his clothes are currently produced in Vicenza Italy instead of London, which requires him and his team to be between the two cities during fashion seasons. This move of production to Italy was definitely a step up for the brand as he's currently produces with people from factories who have produced with names like Margiela and others. Considering this, the move of his show from London to Milan was not a question of if it was going to happen but rather when. The move also raises the question as to if there might be possibilities of the brand permanently moving its affairs to Milan to further concrete its identity as a global luxury menswear brand.