What is digital fashion?
Instagram is a virtual runway where clothing is content
Last week, Quantstamp's CEO, Richard Ma, gifted his wife a 9500$ dress that doesn't exist physically. It is a digital haute couture dress, created by the Dutch company The Fabricant. This company specializes in the creation of digital fashion, that is, hyperrealistic clothes that exist in augmented reality but not physically. Once the dress has been designed, instead of the tailors, programmers and animators create it, as if it were a special effect, an ad personam Instagram filter. Richard Ma commented:
"It's definitely very expensive, but it's also like an investment... In 10 years time everybody will be 'wearing' digital fashion. It's a unique memento. It's a sign of the times".
The price of the creative process for a digital collection is huge. Digital clothes do not have to respect the laws of physics and the only limits are only the imagination of the creator and their technical skills. As Vogue reports, The Fabricant only accepts projects that guarantee a minimum return of 25,000$ and last at least six weeks. All pieces must be drawn manually and then animated in 3D, a type of work too elaborate for brands to decide to incorporate it now into their current production. What can be said is that many trends tend towards the goal of augmented reality and its different applications.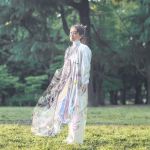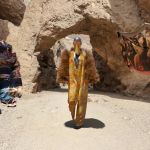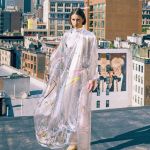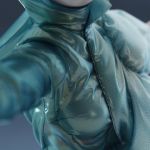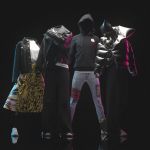 Digital fashion represents the connection between virtual reality and tailoring. But is it really different from
a glorified version of an Instagram filter
? For all its technical elaboration, which is juxtaposable with that of actual art, digital fashion is still limited to the sphere of social media and e-commerce. Swedish company
Carlings
has released the "limited" collection Neo-Ex of nineteen digital garments, which sold out in a week. Carlings director Ronny Mikalsen commented:
"It sounds kinda stupid to say we 'sold out', which is theoretically impossible when you work with a digital collection because you can create as many as you want. We had set a limit on the amount of products we were going to produce to make it a bit more special. Being digital-only allows designers to create items that can push boundaries of extravagance or possibilities".
In a world where clothing is increasingly becoming an "art form for social media", as Daria Simonova called it, there is no real difference between the photo of a real dress and that of a virtual dress. Except perhaps that the virtual dress has been digitally adapted to the user's body with AR and has no imperfections or creases. At the end of the day, for the influencers who monetize their photos, it's superfluous that the dress in which they were photographed really exists: the important thing is that the photo exists. In the future, the digital dress could become as exclusive as the real one and users would pay to be portrayed wearing "limited" digital garments that, in the eyes of the average Instagram user, would be indistinguishable from physical ones.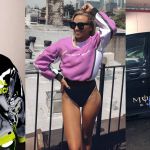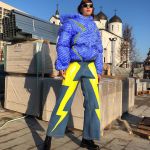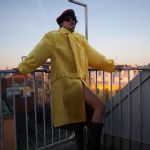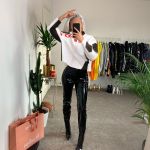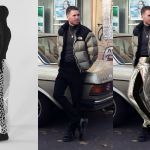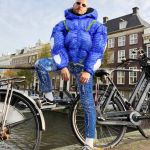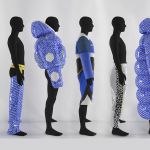 Although, in Mikalsen's words, the whole concept "sounds stupid", it must be admitted that augmented reality has slowly infiltrated the world of fashion and retail. Just think of the Louis Vuitton skins for the League of Legends characters recently designed by Nicolas Ghesquiere or the capsule for The Sims created by Moschino. The big brands have been experimenting with augmented reality for some time now. Levi's introduced Intellifit body scanners in 2005. In 2011 Chanel created an app to "try" through AR the watches from the J12 collection and so did Tissot a year earlier and Tiffany in 2014 with its jewelry. Recently, Selam X created a similar AR app for Vetements.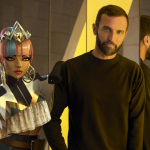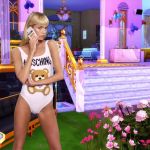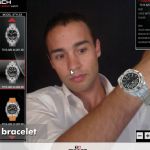 Using augmented reality to improve the customer experience is futuristic, but not unheard of: in many cases virtual fitting and virtual dressing rooms are already a reality. Zara introduced them in April 2018, Sephora has mirrors with "Virtual Try On" technology in its stores in Milan and in the Visual Artist app. Other similar apps include Asos' Virtual Catwalk, Gap's DressingRoom, L'Oreal's ModiFace, Dior's Instagram filters to try out sunglasses and Balmain's app that allows you to access augmented reality content. In the world of sneakers, Nike has created NikeFit, an app that uses a body scanner to find sneaker models, and Puma the LQD Cell Origin Air, covered in QR Codes that unlock AR content via the dedicated app. Facebook and Amazon are also creating several augmented reality apps to digitally wear clothes before buying them. Even the art world is exploring digital with Guile Gaspar's "Celestial Cyber Dimension" a union of visual art and blockchain technology, which sold for 140,000$ in May.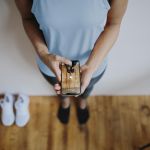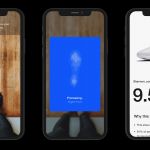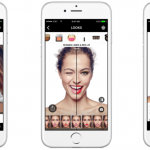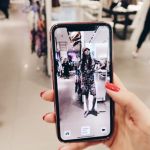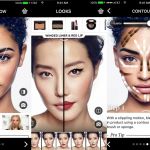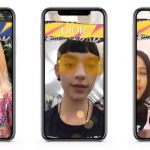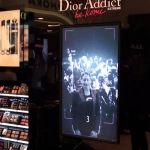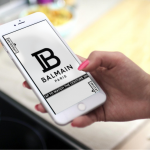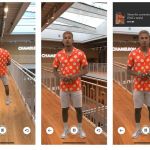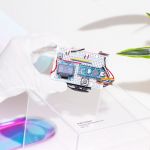 However, this drive towards augmented reality has its contradictions. The experience of retail, of physical shopping in a physical store, with all its sensory and relational potential cannot become obsolete overnight. Buying an item is just the culmination of a process that begins with desire and continues with time spent in store. This process includes a number of elements that can only be real and tangible. They are the aesthetics of the boutique, the comfort of the dressing rooms, the quality of service received on the spot and so on. Things that an e-shop can't replicate. Luxury, precisely because of its inherent exclusivity, cannot be reduced to a bland click. If so, the only difference between buying luxury and fast fashion would be the cost. For brands it's still important to retain their customers in the old-fashioned way, that is, through sensory experience and human contact. Brands immune to the fluctuations of trends and the ephemeral fame of social media, such as Hermés and Goyard with their deliberate anti-marketing, have understood this for years. And that's why in the future, true luxury will continue to be offline.