Nike and adidas against Trump
173 activewear brands have come out against the President's proposed tariffs on goods imported from China
The proposed additional tariff of 25 percent on footwear would be catastrophic for our consumers, our companies, and the American economy as a whole.
This is the opening sentence of the letter addressed to President Trump co-signed by 173 giants of the footwear and activewear industry, including Nike, adidas, PUMA, Under Armour, Reebok, Foot Locker and many others.
The initiative establishes as the strongest and most immediate reaction to Trump's recently proposed additional 25% tariffs on goods imported from China, in particular on footwear of every type, from sneakers to sandals. The additional tariffs would hit a category already taxed 11 times more than other goods, reaching rates as high as 48% and 67,5%.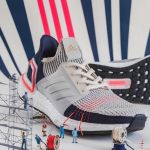 Trump's proposal is the latest chapter of the
trade war
carried out against China, a controversial situation that has caused different reactions. Last April, Bjorn Gulden, PUMA CEO, claimed that the trade war between China and the U.S. was 'a little bit of a
gift'
. The brand had, in fact, the chance to produce targeted products for the Chinese market in China, saving for duty and other costs. Trump himself insists that China would pay the tariffs, a misleading and wrong statement according to critics and also to the brands co-signing this letter.
It is an unavoidable fact that as prices go up at the border due to transportation costs, labor rate increases, or additional duties, the consumer pays more for the product.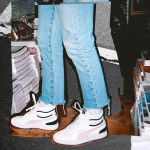 If the tariffs were actually implemented, brands whose manufacture is located in China would be forced to find other Countries where the labour cost is equally cheap. In the last few years many labels have started to move their production outside of China: in 2013
Under Armour
would produce 46% of its goods in China, now it's only 18%, with the aim of reducing it to 7% within 2023. As the giants of the industry write in the letter, it takes years to plan the moving of their factories, years to make sourcing decisions. adidas now manufactures its footwear mainly in
Vietnam
(42% of the total) and in
Indonesia
(28%), while in China it's produced only 18% of the total. PUMA is increasingly opting for Vietnam over China, the same goes for Nike, which manufactures in China only 26% of its goods.
Your proposal to add tariffs on all imports from China is asking the American consumer to foot the bill. It is time to bring this trade war to an end.
The Footwear Distributors and Retailers of America calculates that every year Americans spend in average $76,3 million dollars on footwear, an industry that employs more than 330k thousand people. The government's proposed actions will add $7 billion in additional costs for customers every single year.
President Trump will discuss the issue with the Chinese President Xi Jinping during the upcoming G20.