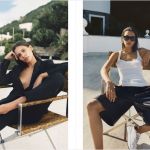 The images of the new Bottega Veneta SS19 ad campaign are a combination of sophisticated minimalism, luxury fabrics, female forms and warm Mediterranean nuances.
After the diparture of Phoebe Philo from Céline, a large part of international press started to identify Bottega Veneta as the natural successor of that relaxed, effortless and always cool elegance, above all because of the newly appointed creative director of the Italian fashion house, Daniel Lee. Lee, 32 years old from England, can boast collaborations with Balenciaga, Maison Margiela and Donna Karan, but are especially the seven years spent as the director of the woman's ready-to-wear at Céline that left a deep mark on his aesthetic and his fashion. Lee would work shoulder-to-shoulder with Philo and the effects of this collaboration are noew clearly visibile in the vibes of this campaign.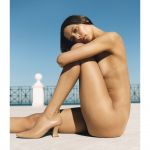 Behind the lens we find London photographer and filmmaker Tyrone Lebon, probably not a casual choice. Lebon is in fact the only other photographer to have shot an ad campaign in the Philo-era Cèline besides Juergen Teller. The items portrayed are refined but wearable, a simple white tank is worn with leather shorts, minimalism is interrupted only by a golden chain necklace.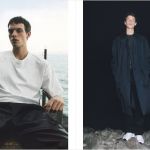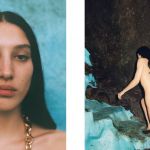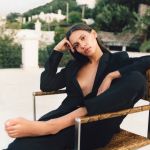 We're not sure of how Lee feels about all these juxapositions with Celine, we definitely have to wait for his debut on the runway of the upcoming Milan Fashion Week in a few weeks to discover if these assumptions are true.