Holly e Benji have walked on MSGM runway
The most famous football manga have inspired the new Italian brand collection
The unpredictable fashion week in Milan, yesterday, decided to bring football on the catwalks. Not only the football fans passion, with the Versace scarves but to attract the attention were mainly the prints of the new MSGM F/W collection, inspired by Holly and Benji, the football anime that has thrilled many generations of children from the 80s up to now. One of these children was perhaps Massimo Giorgietti, founder of the MSGM, brand born in 2009 and whose stylistic code is to focus on immediate images looking at the present and at the speed of fashion. It is no coincidence that the collection focuses on slogans that revolve around the concept of speed like More Speed and Turbo.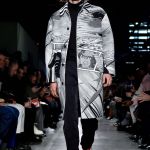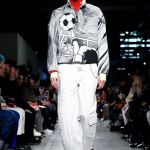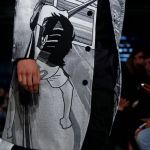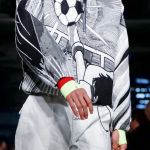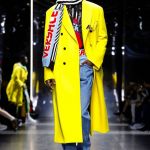 In recent seasons, contaminating urban style with sportswear has been an effective strategy adopted by many, in which MSGM finds itself by nature. Holly and Benji and the Italian brand are united by the unpredictability of the actions. The manga "Capitan Tsubasa" from which the cardboard is taken, breaks through the limits of a logical reality, expanding reality and focusing on the ability of imagination. In collaboration with Boing, coats in jacquard with the scenes belonging to the manga, in black and white, with the overturned Benji and the goalie's face, with the inevitable cap.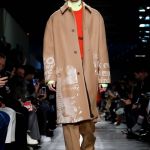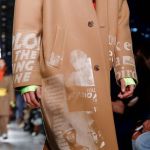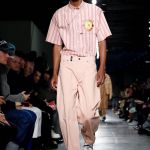 Not only manga, however, on the catwalk Giorgietti have paraded clothes with prints of sports newspapers, but also sweaters and shirts with a red logo clearly inspired by that of Manchester United. Fashion also in the 2019 collections looks at football, waiting for Paris and New York.
Photo by Now Fashion