Nike collaborates with AMBUSH®
The story behind the hyped Japanese duo
This week saw the announcement of one of Nike's latest collaboration, that of AMBUSH®, and we wanted to give you the details of the couple behind the anticipated collection. Behind AMBUSH are two of Tokyo's premier style icons, Yoon and Verbal. They met at the University of Boston, where Verbal studied philosophy and marketing and Yoon studied Graphic Design. Not long after, Verbal initiated what would become his principal vocation, that of Rapper and the style conscious Yoon prompted him to start wearing more designer brands like Raf Simons and Dior instead of the standard baggy hip-hop uniform. In 2002, the duo created Ambush Design Company, as an outlet for Yoon's designs and started designing principally album cover art. Two years later it expanded into the creation of a couture jewelry line called Antonio Murphy & Astro, which Kanye West was seen wearing shortly after and then things started to take off.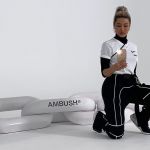 In 2008 they established their second line, named simply
AMBUSH
®
, it became an instant success and the collections, along with their client lists quickly grew outside the borders of Japan. In recent years, the duo have featured in global campaigns for
Louis Vuitton
and Doc Martens and collaborated with the likes of
Sacai, Colette, Kitsuné, A Bathing Ape and Topman.
Their success continued and were soon seen pictured alongside the likes of
Kanye West, Kim Jones, A$AP Rocky, Pharrell Williams, and Skepta.
This year in April saw the biggest accomplishment so far when Yoon was appointed
jewelry designer at Dior Men
following
Kim Jones'
appointment to creative director for the brand. Striking while the iron was hot Nike then stepped in to commission a collaboration which has a current
tentative release date set for December.
The details of the collection are still vague, but from what's been teased so far, we're looking at an
all women's lines
consisting of
classic white t's
with co-branded logo's, a
3M-accented track pants
also sporting both logos, a
reversible furry jacket
emblazoned with an oversized Swoosh on the rear, confirmed by Yoon to be reversible, and last but certainly not least,
a special Air Max 180 HI
iteration with a front zip.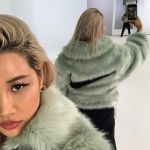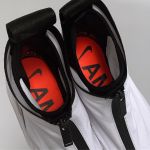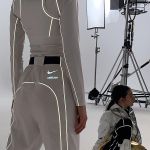 Stay locked to nss for the updates on the Nike x AMBUSH® release.