The release date of the Yeezy 500 "Utility Black"
It's time to update your sneaker-calendar
It's time to update your sneaker-calendar!
Next July 7th, the highly anticipated "Utility Black" colorway of the well-known Yeezy 500 will be officially released.
According to The Yeezy Mafia and Lapstone And Hammer the sneaker, revealed in preview last April, will be sold at the opening of New York Fashion Week, ready to conquer the hearts of Kanye West's fans (it will be possible after his last YEEZY campaign taken by Eli Linnetz?).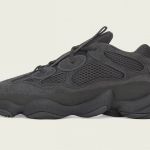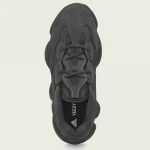 The price of the adidas Yeezy 500 will be $ 200.
Here the list of all Italian retailers:
Sugar (Arezzo)
Backdoor (Bologna)
Rail (Brescia)
Eraldo (Ceggia)
SlamJam Ferrara (Ferrara)
Luisa via Roma (Florence)
Sotf (Florence)
Susi Store (Latina)
Vinicio (Legnano)
Bernardelli (Mantova)
adidas Originals Flagship Milan
Antonia (Milan)
Antonioli (Milan)
Excelsior (Milan)
One Block Down (Milan)
Par5 (Milan)
SlamJam Milan
Space23 (Milan)
Special Milano
Spectrum (Milan)
Julian Fashion (Milan)
Cotton Club (Monza)
Deliberti (Naples)
Urban Jungle (Naples)
Holypop (Rome)
Space23 (Rome)
Suede (Rome)
Urban Jungle (Rome)
Urban Star (Rome)
Degli Effetti (Rome)
Sneakers 76 (Taranto)
Antonioli (Turin)
Hannibal (Turin)
Stay tuned!