Kanye West breaks the internet with superhot #SUPERMOON Campaign
The protagonists are the Clermont Twins and a Kim Kardashian's nude doppelganger
This is Kanye West's season.
The multifaceted artist is busy on several fronts: he is writing a philosophical book-tweet, is involved in an architectural project and has just launched a solo album and one ft. Kid Cudi and has produced that of Teyana Taylor and Nas, but it is not enough.
The Atlanta rapper, who celebrated his fortieth birthday a few days ago with a song dedicated to him by Rick & Morty, is splitting the internet with the #SUPERMOON campaign, dedicated to the Yeezy 500 "Supermoon Yellow" sneakers.
Launched entirely on his Twitter account, the advertising is characterized by a series of superhot shots.
West continues with guerrilla marketing and, with his wife as a muse, takes up the lesson learned from the latest works of Eckhaus Latta (SS17 ad) and Jacquemus (FW17 ad).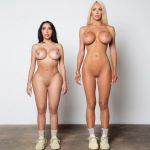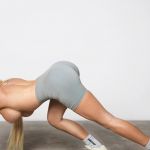 It is undeniable, in fact, a certain inspiration taken from the famous shot, made for Simon Jacquemus Porte, of a naked couple, wrapped in embrace.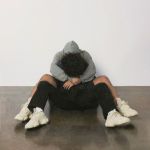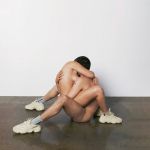 In the other images of #SUPERMOON, the work of the photographer Eli Russell Linnetz, former director of the video for Fade, the Clermont Twins, Veneda Budny, Kristen Noel Crawley, Lawrence Conor and the other protagonists are often portrayed in topless and in alternative poses.
Impossible not to notice the nude shots (front and back) of Lela Star, the adult film actress and doppleganger of Kim Kardashian, matched by playmate Nicolette Shea.
All this remains the Yeezy 500 "Supermoon Yellow" sneakers, the bike shorts, the crop tops and the sweatshirts in shades of khaki, cream and nudes typical of Yeezy.