Dior SS19: Homme Fleur
Kim Jones pays tribute to Monsieur Christian Dior
After Virgil Abloh for Louis Vuitton, the debut of Kim Jones for Dior was the most anticipated event of this Paris Fashion Week.
In a circular walkway in Garde Républicaine, around a giant figure of KAWS built by Eric Chauvin with about 70,000 roses (a rereading of the founder of the maison holding his puppy Bobby), on the notes of Born Slippy by Underworld and Halycon On and On by Orbital remixed by Diplo, is a tribute to Monsieur Christian Dior.
For his debut collection, before of a front row full of stars, from Abloh himself to Kate Moss, from A$AP Rocky to Bella Hadid, the British designer recalls the world of Dior's founder to dress a refined man, with a timeless elegance, made up of suits and sneakers.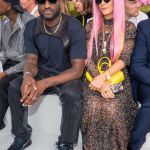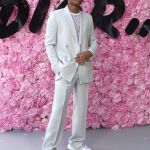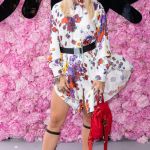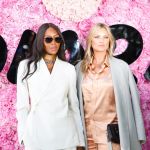 The flowers of the native house of Granville emerge one after the other; the feathers embroidered by the Lemarié atelier covered with vinyl inspired by his personal porcelain; a toile de jouy used as upholstery for his first boutique; his dog; the iconic symbols of the brand like bees presented in new and more contemporary versions.
The femmes-fleurs are embroidered on shirts and on a transparent vinyl trench, jackets, trousers, bermudas, while on the overcoats and vests in the toile de jouy adorns the print of the same design that the decorator Victor Grandpierre used to cover the first Dior boutique on Avenue Montaigne.
The favorite fabrics for high fashion, such as organza, become technical, more current and are enriched by feather cashmere, summer mohair and British wool.
The jacket, called "oblique tailleur", is built like a "double-breasted double-breasted", with only one button shifted to the side, yet another quotation from the jacket that Monsieur designed for a winter collection by Couture in 1950.
The iconic Saddle bag is interpreted for the first time in the male version and becomes a saddlebag, backpack and buckle belt.
In Jones's hands the past acquires the rhythm of the present, thanks also to the many collaborations: the iconic bee is reinvented by KAWS, Matthew Williams has devised a new metal buckle for accessories, Stephen Jones has dealt with the hats, Yoon Ahn, the founder of AMBUSH, has created the choker and jewelry.
The result? Kim Jones translates the largely feminine couture identity into a refined men wardrobe, whispering a subtle sensuality.