Paris Men's Fashion Week SS19 Moodboard
The inspirations directly from the catwalks
Virgil Abloh and Kanye West holding each other in a moving embrace.
This is the image that recently concluded LV's Paris Fashion Week show that remains etched in the mind: a liberating embrace between two friends who have supported each other's talent and who celebrates their umpteenth success.
Becoming a creative director of an iconic and prestigious brand like Louis Vuitton is an important milestone, and Abloh's debut at the fashion house was so full of expectations that the hype around the show was set to stellar levels. The designer of Off-White had chosen to bring into the catwalk a multicultural rainbow defined by a real new fashion vocabulary and to leave the rebellious side, embodied by Bart Simpson, James Dean and Dondi White, to the brand founded in 2012.
The other debut that intrigued was that of Kim Jones from Dior. The talented English man has reworked the tradition of Monsieur Christian, showing its creations with delicate pastel shades, presented under the "protection" of a giant Kaws puppet.
Not only are the big names in fashion who brought their male proposals for the SS19 to Paris there. From Dries van Noten with his tribute to the colorful works of Vernon Panton to Alexander McQueen with a collection poised between Francis Bacon and black and white photos by John Deakin, from punks by Raf Simons to lysergic gnomes by Thom Browne, the week dedicated to French style is confirmed as the most interesting and the one that's truly able to bring together the fashion's haute.
If you have doubts, take a look below for the inspirations seen on the catwalk.
Art & Design
Grace Wales Bonner - Terry Adkins "A bit of the totemic"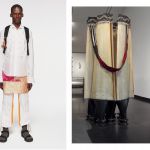 Off-White – Dondi White and characters by Noc167 PayDay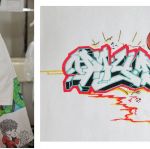 Acne Studios - Dawn Bendick Time Over Time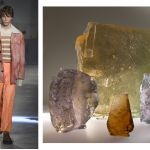 Études – Henry Taylor "Blum & Poe"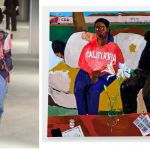 Dries van Noten – Verner Panton's works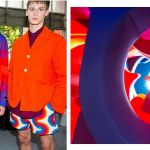 Alexander McQueen - Francis Bacon studio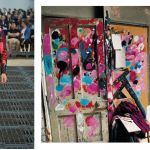 Alexander McQueen – Graffiti, London, 1955 photographed by John Deakin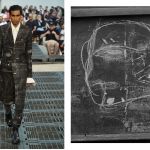 MISBHV - Frenzy of Exultations by Władysław Podkowiński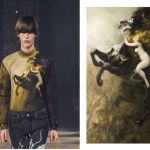 Ann Demeulemeester - Odilon Redon The Masque of the Red Death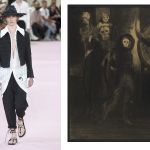 Thom Browne - Garden Gnomes by Ottmar Hörl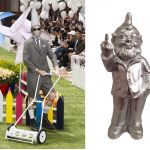 Rick Owens - Vladimir Tatlin's Tower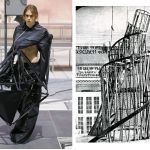 An Homage to
Off-White - James Dean in Rebel Without a Cause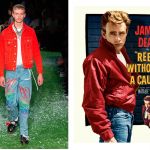 Raf Simons - A fan waits for the The Clash to perform in Stockholm, 1977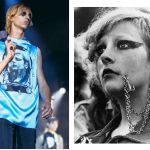 Takahiromiyashita The Soloist - Kurt Cobain live at Reading Festival 1991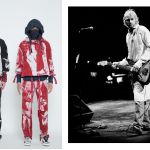 Wooyongmi – David Bowie by Terry O'Neill, 1974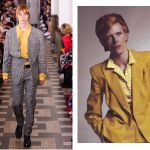 MISBHV - Judas Priest British Steel by Rosław Szaybo
Sacai – Dr Woo's nature-inspired designs tattoos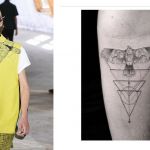 Undercover – The Warriors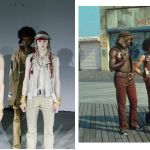 Undercover – Creamy Mami, the Magic Angel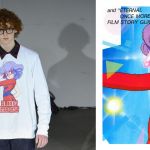 Undercover – Old Kaiju movie monsters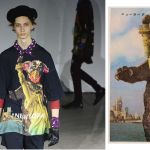 Louis Vuitton – The Wizard of Oz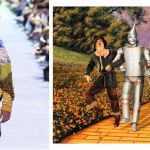 Louis Vuitton – Dorothy sleeping among the poppies in The Wizard of Oz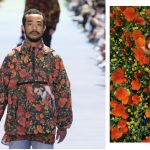 Comme Des Garçons Homme Plus – Teddy boy Ken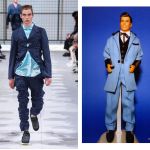 Amiri – The lost boys