Special Moodboard: Gucci FW18
A journey through the inspirations behind Alessandro Michele's latest collection
For Gucci we are all cyborgs.
Hybrid creatures, beyond the classical division between masculine and feminine, normality and diversity.
Alessandro Michele the "Manifesto cyborg" re-reads Donna Haraway and, in a false operating room, brings a magical and eccentric FW18 collection on the catwalk.
Season after season, the world of the Roman designer is filled with new suggestions, a skilful and delirious mix of art, fashion, jewelry, history, philosophy, pop culture.
Each of his proposals is like a matryoshka that contains hundreds of copies, equal but different. Open the first doll and then the next one, always discovering new ideas, inspirations, details, which fill the eyes, the heart and the knowledge of those who hold it in their hands.
So among the outfits presented in this MFW emerge Sikhs, Berber women, folk costumes of Russia, Mata Hari, the transformation of Leigh Bowery and the masks of the Mexican luchadores, the jewels of Hattie Carnegie, Game of Thrones and Santa Margherita of Antioch, Judith and Holofernes and the paintings of the saints with the severed heads, the Paramount and the cult film "Faster, Pussycat, Kill! Kill! ", Jan Van Eyck and Rembrandt, ...
Gucci – Vintage Balaclava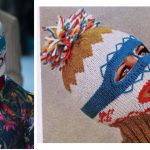 Gucci – Leigh Bowery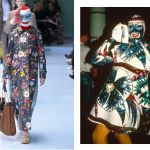 Gucci- Gelede Masquerade, Agonli-Houegbo Village, Benin, by Phyllis Galembo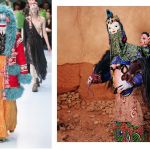 Gucci- Luciadores masks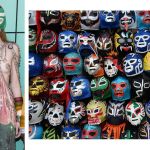 Gucci – 19 century berber woman
Gucci –vintage Hattie Carnegie jewelry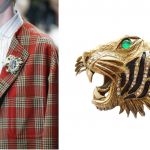 Gucci – Paramount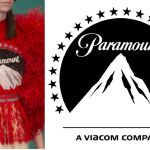 Gucci – Faster, Pussycat, Kill! Kill!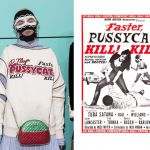 Gucci – "St. Margaret, Der Mühlhausener Altar" in Bamberg, Germany – "St. Catherine of Alexandria, St. Mary Magdalene and St. Margaret of Antioch", by the Master of the Třeboň Altarpiece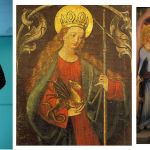 Gucci – "Game of thrones" Daenerys Targaryen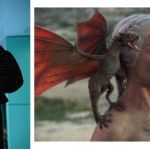 Gucci – "Hygieia" Gustav Klimt – "Cleopatra" Peter Paul Rubens – 20s carnival poster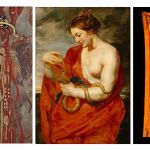 Gucci – Rembrandt's "Portrait of Maria Trip"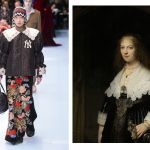 Gucci – Jan Van Eyck's "Man in Blue Turban"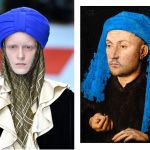 Gucci – unknown artist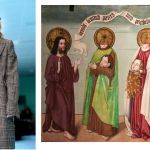 Gucci – A Woman, ca. 1440 (attributed to Jacques Daret)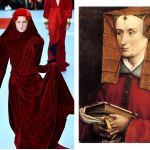 Gucci – "Chance" by Eleanor Fortescue-Brickdale - Matteo Garrone's "The Tale of Tales"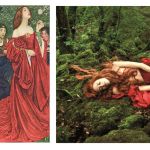 Gucci –Boris Kustodiev's painting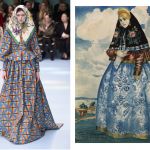 Gucci – Mata Hari