Kendall Jenner is the muse of the Danielle Cathari x adidas Originals' project
At the debut on February 8 during the New York Fashion Week
Danielle Cathari is a name to keep in mind.
When she was still a student at the Amsterdam Fashion Institute she was chosen to take part in the VFiles Fall 2017 show and brought eight ultra cool looks to the catwalk made of re-built adidas tracksuits. These iconic pieces cut and reassembled with a unique style and a DIY attitude that perfectly embodies the culture of Gen Z have immediately conquered all, even the German brand.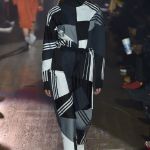 Indeed, adidas was so impressed by the work of Cathari that the brand decided to contact her and collaborate.
Thus began a special adventure, a collection in partnership that will be presented on February 8 during the New York Fashion Week.
The meeting with Kendall Jenner, adidas brand ambassador, was key to the making process.
The top model was enthusiastic about the creations of the young Dutch woman, to become not only a kind of friend, but also a muse.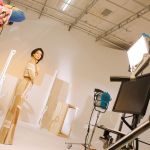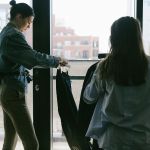 "When we were first introduced by Adidas Originals, we totally hit it off" - said Kendall, interviewed by Vogue - "Our creative styles really mirror each other. The different contrasts, colors, and vintage take totally reflect my personal style. I was so inspired by her work and how she adapted such iconic pieces, making them feel totally new but still familiar".
Curious?
You'll fall in love with Danielle Cathari's tracksuits but you'll have to wait a few more days.