Kanye West's latest winning marketing strategy
Once again the rapper-designer shows how to earn everyone's attention and create a success
Once again Kanye West returns at the center of attention.
Now, with the official release of the YEEZY SEASON 6, the American rapper, creative mind and in constant upheaval, has opted for an interesting marketing and advertising strategy to not only capture more attention, but above all to ensure that its fans come in direct contact with the collection and get curious as never before: Instagram.
The social platform indeed turns out to be a real showcase open to an international audience. If then the profile that publishes the mini spoilers is that of Kim Kardashian, the success is guaranteed. Kanye's wife has indeed worn some looks of the YEEZY SEASON 6, opting then for the share of some pics with them in which she is portrayed sexy and more relaxed than ever, adding the caption "YEEZY" everytime. A super successful marketing strategy, an implicit game made of "subliminal" messages and about 1,500,000 likes for each photo.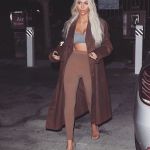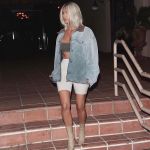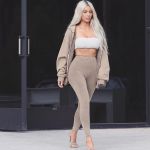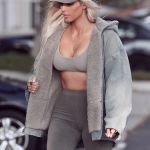 The Miami Art Basel was inundated with these images, posters of Kim and comments, sticked with yellow labels that reproduce the written "YEEZY SEASON 6".
Lastly the YEEZY Desert Rat 500, the new sneakers by West and obviously worn by Kim, will be available on YEEZY Supply only as part of a special pack that includes a hoody and a pair of shorts. Is this to be considered a strategy too? A YEEZY sneakerhead, who does not wait anything if not the new shoes, just to have it will be willing to spend more and buy the entire pack? Greater gain for Kanye West but less chance of selecting the favorite item for his fans. Perhaps the main purpose is to move the strong attention that there is to sneakers on the other garments. A brilliant move.
Certainly, Kanye leaves nothing to chance and once again he wants to revolutionize the rules of fashion, distorting the conventions and the traditional launches of the collections.
NB: There will be no fashion show for the Yeezy Season 6.
And you? What do you think?