Octopus Brand to hit Dubai with a collection with Sole DXB
Available from December 11 online and at Iuter Store
Designed to score history, to become an icon, to be the only one and only recognizable.
This was the idea behind the graphic created in 2006 by Giorgio Di Salvo, an idea in mind and the unbridled need to put it into practice and, just so, make the difference. Octopus today is an established brand in the main countries of the world, thanks to the creations that year after year the brand brings around the world and to important events as happened during the last ComplexCon appointment. From these international Octopus' tours, is born the new collaboration with Sole DXB, the footwear, fashion and culture platform, with headquarters no less than in the magical Dubai.
The limited edition created ad hoc presents the strong colors of orange and black and, once again, to characterize the whole, there is the print with tentacles, typical of the brand. The expected items are a hoody, a tee and socks.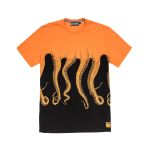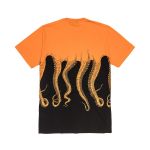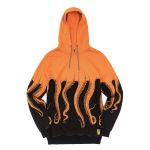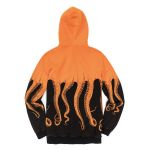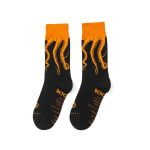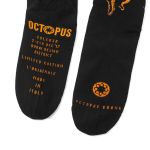 Octopus Brand x Sole DXB will be available from December 7 at the Sole DXB event (7-9 December in Dubai) and from 11 December at Iuter Store in Milan and online.