The essence of Vetements enclosed in the SS18 collection
Demna Gvasalia has shot a special lookbook to present this tribute to his brand
Demna Gvasalia strikes again. Despite the news that he would not present the new Vetements collection during Paris Fashion Week shows, the enfant terrible surprised everyone with an unique lookbook of the brand's SS18 collection.
The images – shown on Saturday in the new Parisian showroom of the brand – were shot by Demna Gvasalia in person in the streets of Zurich, the brand's new headquarter, choosing "real" people, selected by the Vetements team after a street casting. There are also children and families – the new Gvasalia's "obsession" already seen for the Balenciaga SS18 Menswear fashion show – posing as a souvenir photo of a pleasure trip.
Once again the Georgian fashion designer wanted to play with fashion: after asking the "models" to personally choose the clothes they wished to wear, they then have posed in front of the Gvasalia's photographic eye as 50s and 60s mannequin.
"That pose is to assume a particular attitude. Like a runway model moves to the end of the catwalk, posing with her hands on her hips, and then gracefully walking back"
Demna Gvasalia said during an intrigue.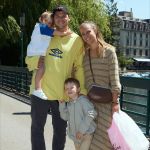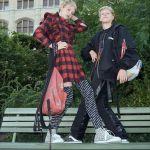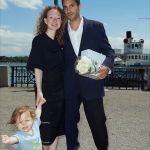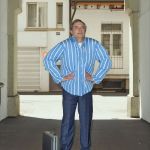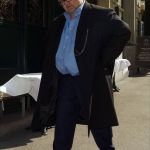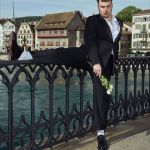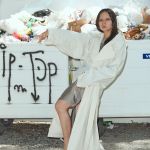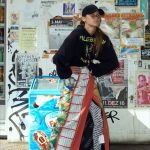 Those plastics poses, exaggerated and almost grotesque, as for mimicking a certain savoir faire of fashion, which, as always happens with Vetements, is made ridiculous, becoming a parody of itself.
The garments also seem to emphasize this "creative" line. In fact, the SS18 collection plays with streetwear in the most "true" way possible, exposing the true types of ordinary men and women we can meet around the city, each with their socially recognizable dresscode. The collection, therefore, seems to echo the famous FW17 fashion show, the social experiment that Demna Gvasalia brought on the Parisian catwalks. But it's not a coincidence. The collection is also a re-edition of the iconic pieces of Vetements and presents all the trends that have made the brand famous: see oversized proportions, maxi puffer jackets, DHL logo and pantashoes, but also includes collaborations with well-known brands such as Umbro, Reebok and Tommy Hilfiger – bringing us back in the brand past.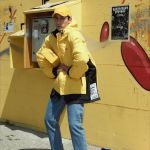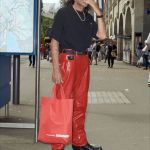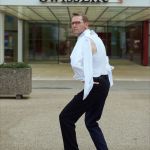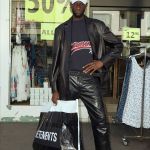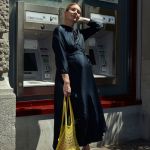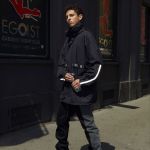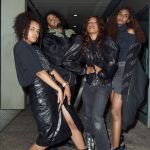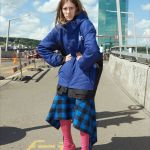 In short, more than a simple collection, the last Demna Gvasalia's work for Vetemets seems like a true tribute to his brand, a homage to everything that is and has been up until now, enclosing all of its essences into a unique lookbook.
Images credits via Vogue.com