Have a look at the first official trailer of "Life of Kylie" TV show
A docu-serie about Kylie Jenner only – out on July 6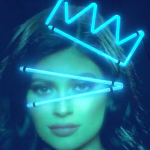 It has been announced last month and finally we have the first official trailer of Life of Kylie, the TV docu-serie about Kylie Jenner.
"When you grow up on camera, everybody feels like they know you, but they don't. Nobody has a perfect life. Now I can find what really is gonna make me happy",
Kylie's voiceover says at the beginning of the promo of the show, which will be a full immersion into the It Girl's daily life – out on July 6.
Evidently being one of the stars of the reality show Keeping Up With The Kardashian and being constantly watched by millions of followers is not enough for Kylie Jenner. However we are not sick of the web star's every-single-moment life yet and we will watch every episode of the show, of course.