Ferrari's new flagship store in Milan
After a restyling, the space a stone's throw from the Duomo reopens to the public
Ferrari returns to open the doors of its flagship store in the center of Milan after an extensive restyling that has prepared the structure to welcome all the new proposals and aesthetics of the brand. The new space, redesigned by the Sybarite studio, already the author behind the marni and Alberta Ferretti flagship stores around the world as well as various department stores in China and Kwait, covers 900 square meters and has a triple entrance and 14 windows and is designed to enclose the entire expanded universe of the Ferrari brand in different environments, from automotive to lifestyle and the recent clothing collection presented in Maranello last June and designed by Rocco Iannone.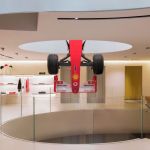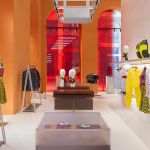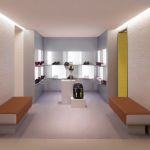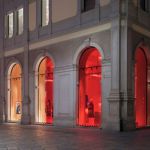 The concept store, located at the intersection of Via Berchet, Via Foscolo and Via San Raffaele, is divided into three levels and proposes, in an architectural key, the reinterpretation of the brand's automotive aesthetics, symbolized by the faithful 1:1 scale replica of the Formula One car with which Schumacher won the 2002 World Championships – now suspended in the air like an installation dominating the store spaces. The path inside the store is open and cross-media, with screens that tell the story of Ferrari's relationship with cinema and an exhibition of memorabilia for fans. The store is also equipped with an e-sports experience with three semi-professional race simulators with which visitors can try.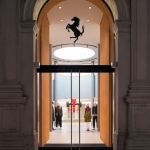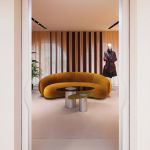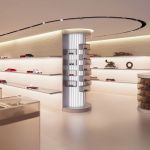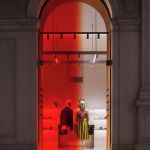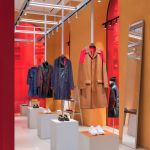 In general, the restyling of the Ferrari flagship represents the consolidation of the brand's strategy, which culminated at the beginning of the summer with the fashion show in Maranello but which now brings to completion the idea of a Ferrari experience to be lived through lifestyle products and, above all, through a retail format that mixes the boutique and the museum, the racing simulators with cinematographic references. A necessary realignment to the values of the New Luxury, which have imposed on the Maranello-based company, as well as any other brand in the current luxury market, to affirm its cultural centrality even beyond the pure automotive and racing world.