The history of the sofa loved by Frank Ocean and Kanye West
The iconic Dune by Pierre Paulin
Those who follow Frank Ocean are well aware of the Long Beach artist's love for design objects. A passion that goes from the stage design for his live performances, as in the case of the speakers signed by Tom Sachs, to the privacy of the living room, as happened with the iconic Dune sofa by Pierre Paulin. Recognizable thanks to its design, the French designer's work is made up of four modules designed to join together to form a single, closed space similar to a mountainous expanse. In reality, the possibilities are many, capable of transforming Paulin's sofa into an object to be exhibited in your living room but also into a relaxing space in which to read or watch a film with friends.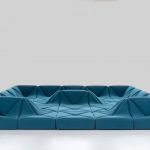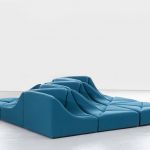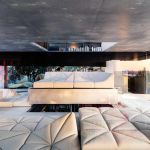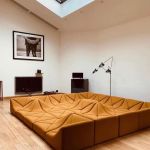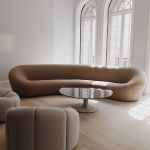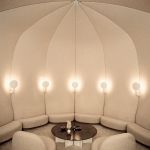 Paulin's work combines the minimal look of Japanese and Scandinavian art with the functionality of mid-century American furniture in a mix of styles made unique by his training as a ceramist which gives Paulin's works the sinuous shapes of a vase. Iconic silhouettes that flank the aforementioned Dune sofa and ranging from the Tongue chair to the Orange Slice, unique in its shape similar to a freshly peeled orange. Although Paulin died in 2009, the weight of his work seems to have increased in recent years thanks mainly to fashion and music. While realities such as the MoMA in New York, the Victoria and Albert Museum in London and the Musée des Arts Décoratifs in Paris have dedicated space to the work of the French designer, the commitment of his son Benjamin Paulin, who has continued to produce iconic and other never-seen-before pieces signed by his father, has carried on his legacy over time.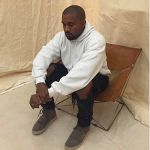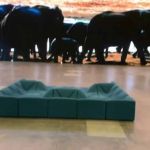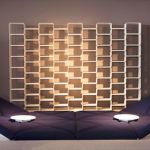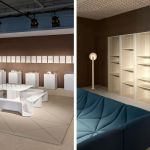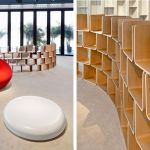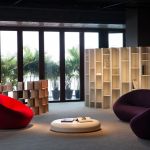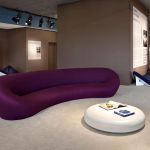 Not only Frank Ocean, over the years Paulin's works have been featured in Louis Vuitton, Tom Ford and Kanye West fashion shows, becoming a must in the fashion world. In 2015 Nicolas Ghesquière chose to use thirty Osaka sofas as seats for the audience of the show for the Louis Vuitton Cruise collection, while Ye had implemented Paulin's works inside his showroom created for Yeezy Season 3. A passion, that of Kanye West, which seems to have stood the test of time, as evidenced by the Dune sofa spotted in his mysterious warehouse where the Chicago rapper and designer had welcomed some of his most trusted collaborators.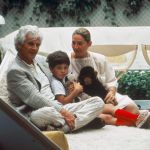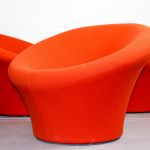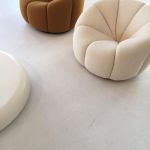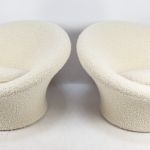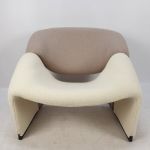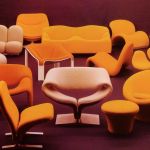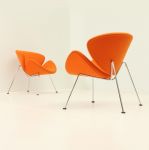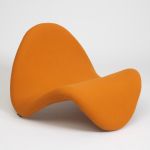 Retired to his home in the French Cévennes at the age of 66, Paulin's work seems to be experiencing a second youth thanks to the commitment of his family and fans, including Louis Vuitton who in 2014 had committed to creating 18 prototypes never produced designed by Paulin for Herman Miller in the early 1970s. If those ended up at Design Miami/, Paulin's iconic models can be yours for the right price: from €5000 to € 8000 for one of the Dune modules. The price to pay to put real works of art in your home.