OBEY GIANT: the artist who revolutionized the concept of street-art
A docu-film about Obey's life exclusively at the White Street Market
"I have had the privilege of being part of your artwork and I am proud to receive your support".
These words were spoken by the ex-president of the United States of America when, once elected, he honored a street artist for having made in his honor one of the most striking political illustrations of recent times.
"I am incredibly exciting to share the documentary on my life, thank you very much for the support!"
These, however, are the words of an incredible creative talent that, clumsy and embarrassed, will see his life transmitted on the big screen.
This artist is Shepard Fairey, or rather Obey, and yes, he is the one who gave life to Hope, the one who going around the city, attacking illegally the colorful face of Mr. Obama, the one who generated a media phenomenon and revolutionized the often underestimated concept of street-art.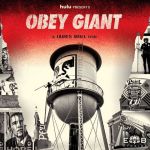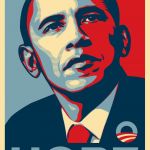 OBEY GIANT is the film directed by James Moll and produced by James Franco, Jennifer Howell and Elysium Bandini Studios aimed to tell the story of a man whose creations, today, are exhibited at Smithsonian, at the Moma, and at the Victoria and Albert Museum in London. It will be screened during the White Street Market, the first Milan event that fuses fashion, art and street culture.
Stay tuned to discover the date and the timing of this projection.
Discover with us the trailer:
Discover more on the official White Street Market website here!