Apple will offer discounts and free AirPods to university students
All part of the Education 2021 offer, which will last until next October 11th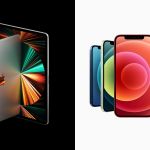 Returning to study, whether it is at school or at the university, is always complicated: it is always nice to see your classmates again – but you also have to face the long hours in class, the notebooks, the organization. All tasks that technology can simplify without even wasting paper and having the clutter of notebooks and loose sheets. Apple is one of the leading tech companies that deals with the educational applications of its products, and that is why for some years now it has introduced discounts and benefits dedicated to students and their parents as well as teachers and school staff. In apple's education offer this year, in fact, which will last until October 11, students enrolled or admitted to university, parents who buy for them and school staff of all levels will have discounts for Mac or iPad, will be able to have AirPods for free and also buy AirPods Pro for € 100.
All information on Apple's Education 2021 offer, including terms and conditions are available at this link but to help you choose the device that best suits your needs, nss magazine has compiled a list of the best Apple products of the latest generation to buy before returning to the classroom.
iPad Pro 2021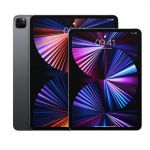 The iPad Pro model produced this year has the highest performance ever thanks to the M1 chip. The Liquid Retina XDR screen of the Pro model also offers extreme dynamic range with hyper-realistic visual effects and a whole new fluidity, while wireless connections are even faster thanks to 5G technology while the new Auto Framing feature has been implemented in the front camera allowing you to always keep the focal point of the shots fixed even when the device is moved.
MacBook Air 13" & MacBook Pro 13''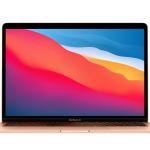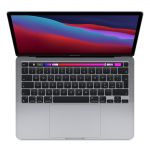 The update with the new M1 chip has also arrived for the MacBook Air 13'', the best-selling Apple laptop in the world. All the features of the new version of the PC will have 3.5 times faster performance and 5 times faster graphics – allowing even the most immersive games the maximum frame rate. The update also affects battery life with 15 hours of wireless web browsing and up to 18 hours of uninterrupted video playback. Performance increases even more with the Pro model with an 8-core GPU up to 5 times faster for complex graphics designs and up to 11 times more responsive machine learning. The autonomy of this model, then, is even higher with 17 hours of web browsing and 20 hours of video playback.
iPhone 12 & iPhone 12 Mini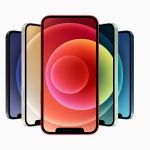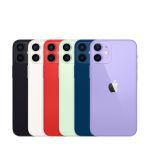 A new ceramic shield with unprecedented robustness, a Super Retina XDR display for unprecedented fluidity and immersive vision, the innovative MagSafe technology for high-power wireless charging but also a camera with computational photography functions but also a chip upgrade that allows high and very fast performance also thanks to the implementation of 5G technology.
AirPods Pro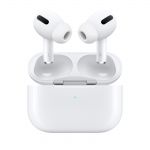 This year's new Pro model offers an incredibly sharp listening experience thanks to the update of noise cancellation technology while the design of the earphones has been further lightened to ensure maximum comfort for the wearer. In addition, when the case is opened near an Apple device, it will be possible to instantly pair the AirPods Pro with all the devices connected to the user's iCloud account while, upon purchase, it will be possible to customize your case with a free engraving.
Air Tag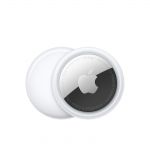 The latest and most important accessory produced by Apple in recent times, air tags have an even more minimal and ergonomic design and guarantee even more privacy thanks to the new end-to-end cryptographic technology used to protect user data. Air Tags can also be customized.