The top 3 eyewear trends for summer 2021
Futuristic, sporty or vintage?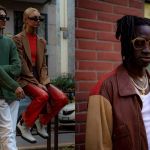 2020 was a bit of an unfortunate year for sunglasses. With half the world relegated to the four home walls, there weren't many opportunities to get out in daylight – and so most of our sunglasses stayed to get the dust in their enclosures. But 2020 is over and now summer 2021 is getting closer and closer. Fashion brands, large or small, have certainly not put eyewear design to the side and the proposals of the latest collections for the spring season reflect, with the abundance of their proposals, the strong desire to leave the house that has overwhelmed everyone with the arrival of the summer. The huge variety of models released this year can, however, be organized into three aesthetic macro-aircraft and, therefore, three macro-trends: futuristic eyewear, vintage eyewear and sporty eyewear.
Futuristic Eyewear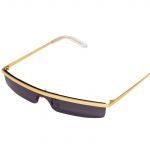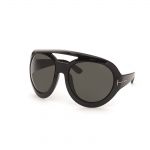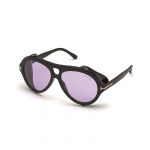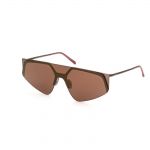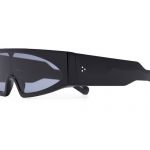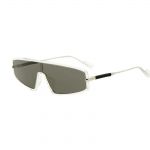 This year's first eyewear trend is made of models with linear and extra-fluid lines, technical frames in titanium and mirrored lenses. These are glasses that find their style in the essentiality of the shapes and the return of minimalism driven by post-pandemic fashion, reminiscent of those worn and made famous by the Matrix cast and that go well with all those most essential and streamlined outfits. This category includes in particular the glasses of the emerging Italian brand Chapel Petrassi who has just signed a collection of eyewear and genderless t-shirts called Couture Bibles; but also the recent capsule of glasses by Cody Simpson and Versace together with the latest models by Emporio Armani Eyewear and Bottega Veneta. Not to be underestimated even the proposals with the most steampunk flavor of Saint Laurent or Dior.
Sporty Eyewear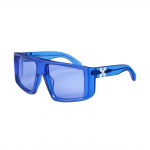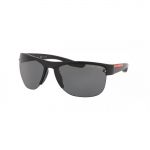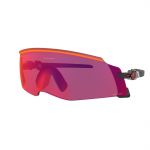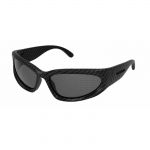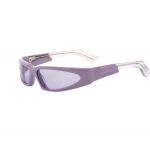 Sports sunglasses inspired by the world of athletics have a history and aesthetic completely in their own right. Sports have had a new impetus with lockdown, being rediscovered as an opportunity to leave the house and keep healthy – and fashion has responded by relaunching the activewear category with all the accessories connected to it. If futuristic aesthetics prefer uniform and discreet tones, pairing them with aerodynamic constructions; sporty eyewear is definitely the most aggressive and colorful. Oakley here is the most important brand, made famous by icons of the basketball world such as Michael Jordan and Dennis Rodman, with a very wide selection led by the Kato model but to look for a sporty sunglasses you can also turn to brands that have sport in their DNA, such as Prada Linea Rossa or Polo Ralph Lauren. For more haute options but that retain the same characteristics, instead, Balenciaga is the go-to-brand for tapered and aggressive silhouettes as well as some models of the new eyewear collection by Off-White™, which is a novelty for the brand but reinterprets its codes with bold colors and genderless models.
Retro Eyewear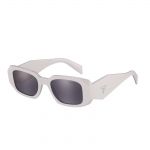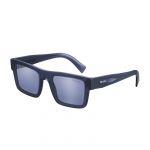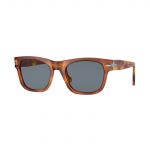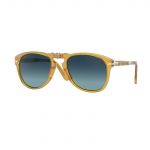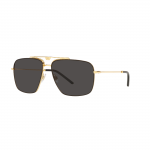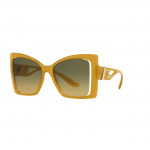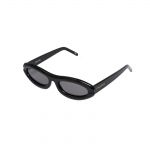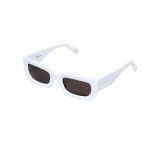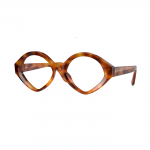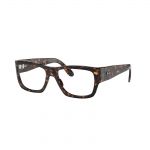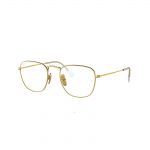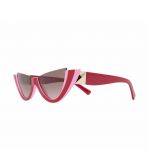 The most loved and widespread category, as well as the most varied, is that concerning sunglasses with a vintage style. In recent shows, two very different brands such as Gucci and Celine, for example, have shown how many variations are possible: if for example Alessandro Michele has embraced maximalism, with cat-eye frames and huge frames in full '60s and '70s style; Hedi Slimane has adopted the manly and somewhat austere charm of aviator or military models. When you are uncertain about what style to adopt, in fact, a frame of glasses with a vintage flavor is always a safe bet both for those looking for absolute sobriety and for those who favor a certain eccentricity. Classic brands such as Ray-Ban or Persol remain a point of reference but prada's new SS21 collection or Valentino's collection should not be underestimated – as well as the collaboration between Vogue and Millie Bobbie Brown and, once again, chapel Petrassi's retro-flavored models.