Would you ever buy an NFT on Instagram?
Mark Zuckerberg spoke about this possibility from SXSW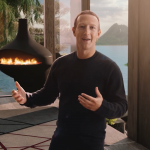 Mark Zuckemberg is not giving up. Despite the fact that the economic and technological effort to 'build the Metaverse' has cost Meta a 5% drop in revenue compared to 2021, worrying investors enough to push the company's shares down by more than 20%, with the market value plummeting by more than $230 billion, Zuck continues undaunted in his steps. "We're working on bringing NFTs to Instagram," he said from SXSW on Tuesday, without however explaining in detail how the project will take shape, merely suggesting that Instagram users will soon be able to display their existing NFTs on the platform and potentially coin new ones. Last year, Instagram chief Adam Mosseri had told the Financial Times that the company was already "actively exploring" the option of venturing into non-fungible tokens.
Twitter is spending engineering resources on this bs while crypto scammers are throwing a spambot block party in every thread!?

— Elona Musk (@elonmusk) January 21, 2022
Back in September 2021, Twitter had announced the addition of a new feature to allow users to authenticate non-fungible tokens (NFTs) via the app, and now that the option is active for iOS devices holding the Twitter Blue subscription at a cost of $2.99, NFTs have become one of many ways to personalise your account via a hex icon. Setting up an NFT profile image means that people will be able to associate their Twitter account with the public address of the corresponding virtual cryptocurrency wallet, meaning that all transactions, current and past holdings, and more generally all information on the public blockchain, will be automatically associated with the profile. A sort of historical archive of the individual user's activities on the Web 3 that Elon Musk defined 'annoying'.
The idea of integrating non-fungible tokens and social media has a broader perspective if we consider the exponential growth of mobile shopping in recent times. According to research conducted by Klarna and reported by WWD, 68% of US shoppers "use their mobile devices to research products while shopping in a physical shop". Mobile shopping, including the shopping section of each social media site, is on the rise, driven by younger audiences: 68% of US consumers surveyed say they have shopped via mobile in the past 12 months, while 79% of Gen Z and 77% of Millennials are shopping via mobile more often than two years ago. With this in mind, in the near future it will be quite normal to turn to Instagram or Twitter to buy tokens rather than Open Sea or other token platforms. Probably Zuckenberg himself, who has declared that he buys all his outfits (the usual grey t-shirts he wears every day) in the shopping section of Instagram, has in mind a not very distant future in which we will find ourselves buying everything through social networks, from household appliances to toothbrushes, to, why not, NFTs, perhaps with an Oculus to assess each item 'by hand' before deciding whether to buy it or not.